Russian National Guard units arrive in Mariupol amid Ukrainian resistance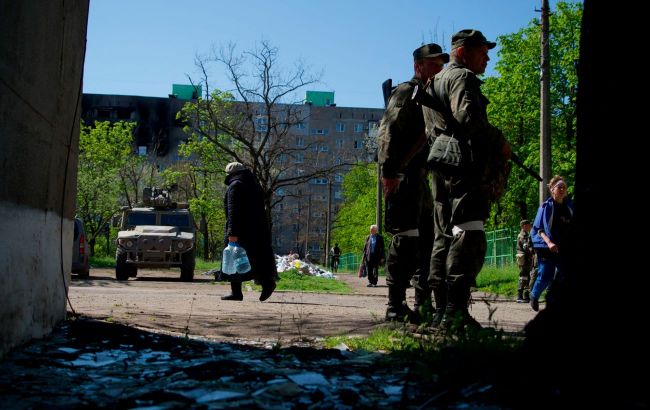 Russian National Guard units arrive in Mariupol amid Ukrainian resistance (Getty Images)
The Russian National Guard units, known as Rosgvardiya, have arrived in the occupied city of Mariupol. This surge in personnel is believed to be connected to the resistance movements within the city, as Advisor to Mariupol's Mayor Petro Andryushchenko reports.
"We have received reports of reinforcements from the Russian National Guard arriving in Mariupol, leading to a substantial increase in their personnel. According to our sources, intensified efforts are underway to identify pockets of resistance in Mariupol and Berdyansk. The deployment is centered in the Kalmiuskyi district," revealed Andryushchenko.
He added that today, a large convoy of Russian vehicles, some with damaged wheels, was observed heading towards Novoazovsk from the direction of Berdyansk.
"Whether this is a response to the activities of the Pryazovian Resistance across various sectors or a successful operation by the Ukrainian Armed Forces remains unclear. However, the fact itself is noteworthy. This marks the first example of cargo trucks on gun carriages," he added.
Background
Mariupol and its surroundings were occupied in the spring of 2022. Since then, Russian forces have been actively utilizing the region for military deployments and equipment positioning.
The Ukrainian Armed Forces (UAF) have consistently targeted ammunition depots and Russian personnel locations within the occupied city.
In addition, Ukrainian partisan groups have been operating effectively in the area. Just recently, on July 29, they carried out an operation against enemy forces.
It was also reported that Ukrainian partisans in temporarily occupied Mariupol had poisoned nearly twenty Russian officers, resulting in the deaths of two of them.