Partisans poison almost two dozen Russian officers in Mariupol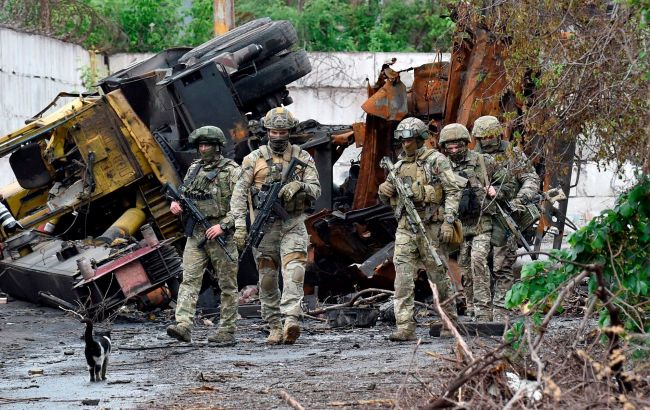 Ukrainian partisans poison almost two dozen Russian officers in Mariupol (GettyImages)
As reported by Mariupol Mayor's advisor Petro Andriushchenko, Ukrainian partisans in the temporarily occupied Mariupol of Donetsk region poisoned almost two dozen Russian officers, two of them died.
"A new fact of sabotage by Group "Ї" of the Mariupol Resistance. A massive poisoning og Russian officers happened during the celebration of the Navy Day at a military facility," Andriushchenko wrote.
The incident resulted in 17 Russian military personnel being rushed to the hospital in critical condition, two officers died. The fate of the remaining 15 officers remains uncertain.
According to Andriushchenko, the Russian occupiers suspect the use of cyanide and pesticides in the food that led to the poisoning.
Situation in Mariupol
Mariupol and its surrounding areas were occupied in the spring of 2022, and since then, the Russians have actively utilized the region for deploying their military forces and equipment.
Ukrainian Armed Forces have been consistently targeting ammunition depots and Russian personnel locations in the seized city.
Ukrainian partisans have been effectively operating in the area. On July 29, they conducted an operation against the enemy in temporarily occupied Mariupol, during which Group "Ї" of the Mariupol Resistance neutralized three military trucks, inflicted significant damage to a building housing the enemy's military engineering unit, and disabled equipment used for producing Dragon's Teeth obstacles.
Recently, the enemy has intensified its counterintelligence measures in temporarily occupied Mariupol, Donetsk region, with the intention of tracking down Ukrainians who are helping the Ukrainian Armed Forces.