Ukraine's partisans conduct operation in Mariupol, destroying military trucks and more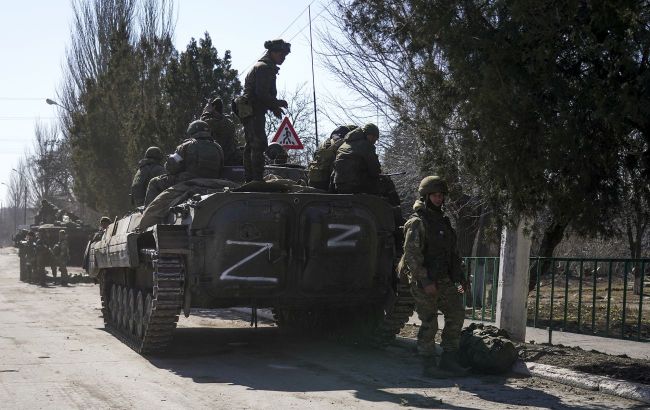 Russian soldiers (Getty Images)
During the operation, the "Ї" group of the Mariupol Resistance:
Neutralized three military trucks.
Inflicted significant damage to a building housing the military engineering unit of the occupiers.
Disabled equipment used in the production of "dragon's teeth" (anti-tank obstacles).
Situation in Mariupol
Explosions regularly occur in the temporarily occupied territories of Ukraine, often linked to Ukrainian military strikes targeting Russian soldiers' gatherings, equipment, or ammunition depots.
Recently, it was reported that the enemy has intensified counterintelligence measures in the temporarily occupied Mariupol in the Donetsk region, intending to search for Ukrainians who are supporting the Ukrainian Armed Forces.