Russian military regrouping near Kupiansk and Lyman, sending fresh troops: Ukrainian army chief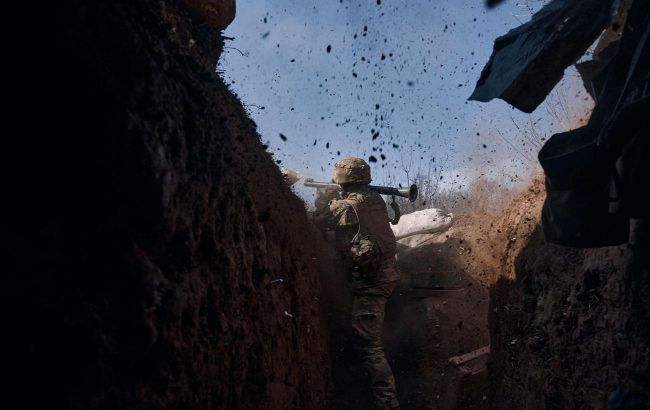 The operational situation on the eastern front remains tense (Photo: аacebook.com easternforce)
After a month of intense battles and significant losses on the Kupyansk and Lyman fronts, the adversary is regrouping its forces and assets while simultaneously deploying newly formed brigades and divisions from Russian territory, according to the Commander of the Ukrainian Ground Forces, Lieutenant General Oleksandr Syrskii, cited by the Military Media Center.
Syrskii notes that the operational situation on the eastern front remains tense.
According to the commander, the primary goal of these measures is to enhance combat potential and resume active offensive operations.
However, Syrskii notes that the enemy continues to exert strong artillery and mortar fire while actively utilizing aviation. In such conditions, the Ukrainian military must promptly implement all necessary measures to strengthen defense in threatened directions and advance where possible.
"To accomplish these tasks, my next working trip to the Kupiansk and Lyman directions was planned," stated the Commander of the Ukrainian Ground Forces.
He mentions that during the joint work with the commanders of operational-tactical groupings and brigade commanders, all necessary decisions were made and actions were taken to reinforce our defense and repel enemy attacks.
Frontline situation
According to the General Staff, Ukrainian forces continue to advance in the Melitopol direction. Ukrainian Armed Forces destroyed 5 artillery pieces in the enemy's firing positions over the past day.
As per a new report from the Institute for the Study of War (ISW), Ukrainian troops on August 24 advanced north of Bakhmut and captured Russian advanced positions. Additionally, Ukrainian forces progressed in the western part of the Zaporizhzhia region and approached the enemy's second line of defense.
Losses of Russia in Ukraine
According to the General Staff, Russia's losses in the war in Ukraine as of Friday morning, August 25, amounted to 470 occupants, with the total number of Russian military losses since the invasion reaching 259,630 personnel. Furthermore, the Ukrainian Armed Forces destroyed 28 artillery systems and 10 enemy armored vehicles.