Russian Mi-8 helicopter crash in Chelyabinsk kills all on board - media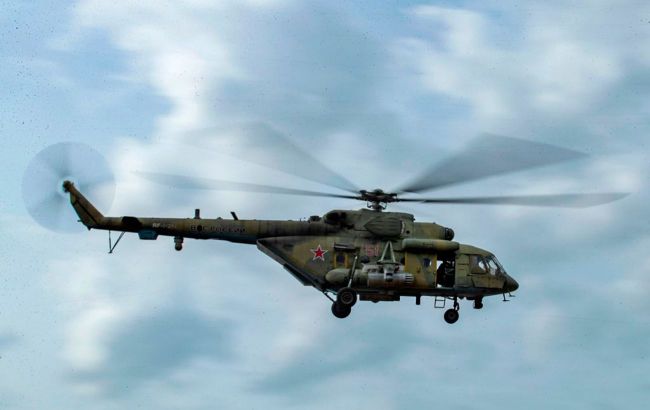 Illustrative photo: Mi-8 helicopter crashes in Russia, all on board killed (Getty Images)
In the Chelyabinsk region of the Russian Federation, a Mi-8 helicopter has crashed. According to preliminary data, everyone on board died, report Telegram channels 112 and Mash.
112 states that there were four people on board. Preliminarily, all people died.
However, Mash writes that as a result of the helicopter crash, three people were killed. These are the crew members - the commander, the right pilot, and the engineer. Preliminarily, there were no passengers on board.
It is noted that the Mi-8 crashed in a forest about 500 meters from the village of Prudny in the Chelyabinsk region. It occurred near the M5 highway and the Shagol military airfield. No civilians were harmed.
Furthermore, Russian emergency services indicated that the preliminary cause of the catastrophe was technical failure.
In this regard, the Baza channel reports that the helicopter belonged to the FSB.
According to their information, the aircraft was conducting a training flight. The pilots were practicing the "takeoff-landing" maneuver.
It should be mentioned that Russians employ Mi-8 helicopters for various purposes, both civilian and military.
Emergency situations in Russia
This is not the first helicopter crash in Russia.
For example, on July 27th, a Mi-8 helicopter also crashed in Altai, resulting in the deaths of six people.
On May 13th, four aircraft crashed in Russia. One plane crashed in the Bryansk region after circling for a long time over the city of Klintsy and then falling onto a private house. Later, in the Bryansk region, another helicopter reportedly "landed" in the city of Starodub.
Furthermore, Russian media reported that in the Bryansk region, another helicopter and a Su-34 aircraft crashed. Allegedly an "interception" plan was declared in Klintsy.