Russian Kinzhal missiles shot down over Khmelnytskyi region: details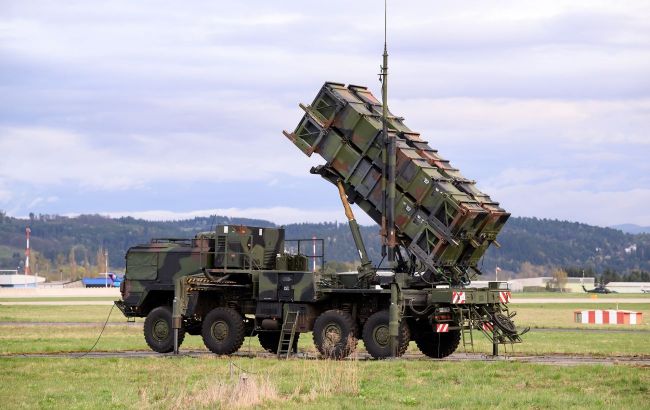 Russian Kinzhal missiles shot down over Khmelnytskyi region (Getty Images)
The region experienced another intense assault by the enemy today, with Russian MiG-31K fighter jets launching the Kinzhal missiles.
"According to the Air Force of the Ukrainian Armed Forces, around 7 pm, the occupiers raised MiG-31K fighters into the sky and struck with four Kh-47 Kinzhal aeroballistic missiles in the direction of Khmelnytskyi region," the statement reads.
As a result, debris fell in the settlements of the Khmelnytskyi district. "Fragments of the rocket fell on the territory of a private house in the Starokostyantiniv community. The car was damaged," the administration informed.
The statement said that there is currently no information about the victims.
July 26 missile attack
Today Ukraine faced a large-scale air alarm due to to the launch of Russian cruise missiles from the Caspian Sea region.
Later, there was also information about an attack with hypersonic Kinzhal missiles, launched from MiG-31K interceptors.
Following this, there were reports of explosions in the Khmelnytskyi region. The Ukrainian Air Force confirmed that air defense systems worked in the region.
Yurii Ihnat, the spokesperson for the Ukrainian Air Force, revealed that the target of the Russian attack was the area of Starokostiantynivka in the Khmelnytskyi region.
Later, Mykola Oleshchuk, Commander of the Ukrainian Air Force, revealed that 36 aerial targets were destroyed, including 3 Kalibr cruise missiles and 33 Kh-101/Kh-555 cruise missiles.