Russian gas transit through Ukraine to Europe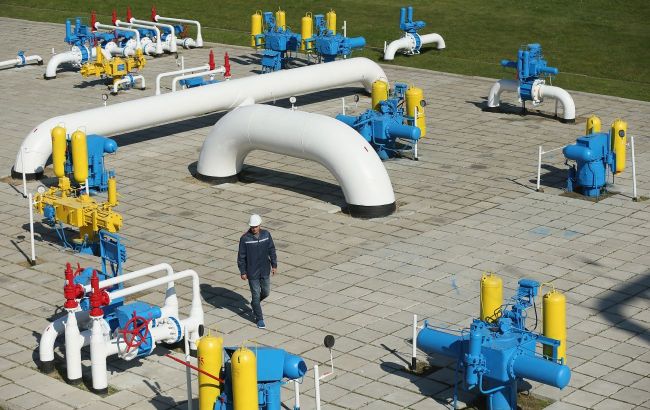 Gas (photo: Getty Images)
The contract for the transit of Russian gas through Ukraine is set to expire in 2024. However, Ukraine will not engage in negotiations for its extension, states the Minister of Energy of Ukraine, Herman Halushchenko, in an interview with Voice of America.
He reminded that the contract stipulates the transit of Russian gas to Europe through Ukraine's territory. However, its extension will depend on whether Europe can manage without Russian resources.
According to Halushchenko, Ukraine will not be involved in negotiations with Russia regarding a potential transit extension. Nevertheless, he hopes that Europe can diversify its supplies and won't require gas from Russia.
"First, we will definitely not be a party to the negotiations with the Russians, and this is absolutely obvious, and secondly, I think next year will be indicative in terms of Europe's ability to function without Russian gas at all. I see all the preconditions for this to happen," the minister said.
Meanwhile, Moscow retains the capability to unilaterally terminate the current contract at any moment, given Russia's unpredictable aggressive stance.
"It is absolutely obvious that this is not related to legal formalities," noted the official.
Moreover, Ukraine may still play a pivotal role in ensuring stability in the European gas market. According to Halushchenko, European companies continue to store gas in Ukrainian storage facilities, and this trend is expected to grow.
"I am confident that next month will only increase gas pumping, which means that Ukraine is a reliable partner even during the war. Secondly, it is that Ukraine is able to guarantee the security of supply for Europe, and this is important," the minister highlighted.
Price forecast
According to the National Bank of Ukraine (NBU), European gas prices are decreasing and approaching pre-pandemic averages. Against the backdrop of low consumption and the replacement of Russian pipeline gas, the EU has entered a season of replenishing its gas reserves, with historically high storage levels.
The NBU predicts that in 2023, prices at the TTF hub in the Netherlands will drop by 56.9% to $584.4 per thousand cubic meters.
Looking ahead, gas prices in the European market are expected to be revised downward due to active stockpiling this year, and increased production of liquefied natural gas (LNG) in the US and other countries.