Russian frigate damaged year ago remains unrepaired: Satellite images reveal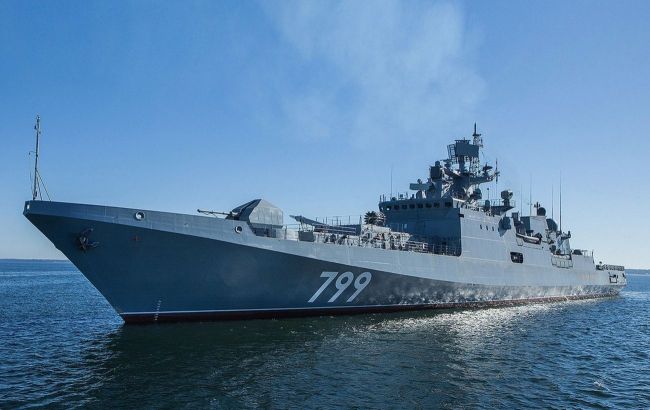 New satellite images of the frigate Admiral Makarov (Photo: Russian Ministry of Defense)
New satellite images of the Russian frigate Admiral Makarov have appeared online. It was damaged during an attack on Sevastopol on October 29, 2022, according to the Russian service of Radio Free Europe.
Radio Free Europe on the satellite image from Planet noticed the Russian ship. The images were taken on September 15, 2023.
The pictures clearly show that the frigate cannot move on its own as it is being towed by two boats.
The attack on Sevastopol in October 2022
On October 29, 2022, the Ukrainian military launched an attack on the Sevastopol bay for the first time, using drones and surface drones-kamikaze. As a result of the attack, three Russian ships were damaged: the frigate Admiral Makarov, the frigate Admiral Grigorovich, and the marine minesweeper Ivan Golubets.
Admiral Makarov became the flagship of the Russian Black Sea Fleet after Ukrainian defenders sank the Moskva.