Russian forces launched missile strikes and used Shaheds at night: Destroyed targets reported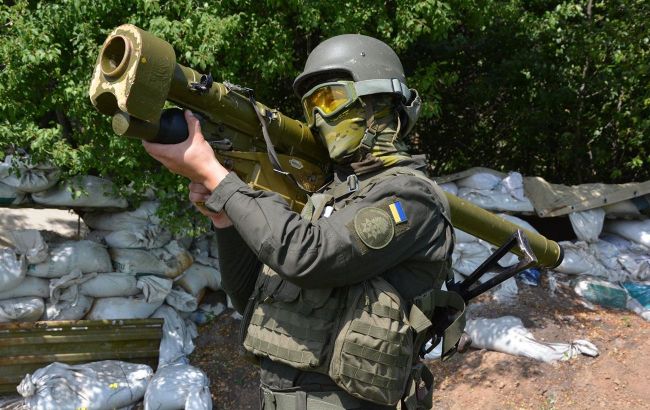 Russian forces struck with missiles and "Shaheeds" at night; air defense systems destroyed the majority of the targets (photo: facebook.com/mvs.gov.ua)
"From the beginning of the day, Russian occupiers launched another missile and aviation strike against Ukraine, using a guided aviation missile Kh-59, S-300 surface-to-air guided missiles, and 6 attack UAVs of the Shahed-136/131 type. With the forces and means of air defense, one guided aviation missile Kh-59 and 6 enemy Shahed-136/131 UAVs were destroyed," the statement by the General Staff of the Armed Forces of Ukraine reads.
The Air Force provided details of the nighttime attack
It is reported that during the night of October 17, the enemy used six Shahed-136/131 attack UAVs from the area of Cape Chauda (Crimea) and one Kh-59 guided aviation missile launched from an Su-34 aircraft.
Additionally, the opponent was observed using two guided anti-aircraft missiles from the S-300 system in the eastern direction.
Air defense systems destroyed a cruise missile in the sky over the Mykolaiv region
The head of the Mykolaiv Regional Military Administration, Vitaliy Kim, stated that the Air Defense Forces in the region successfully intercepted and destroyed an enemy missile at around 03:30. The missile was identified as a Kh-59 type missile.
Nighttime attack on Ukraine on October 16
Last night, the occupiers also carried out a combined attack on Ukraine. The Russian Armed Forces attacked Ukraine from the air from several directions, using Shahed-guided aviation missiles and ballistic missiles.
In total, the use of one Iskander M ballistic missile, five guided aviation missiles Kh-59, and 12 attack UAVs of the Shahed-136/131 type was recorded.
As a result of the Air Defense Forces' efforts, two guided aviation missiles Kh-59 and 11 Shahed-136/131 were destroyed. Thus, our airspace defenders managed to intercept and destroy 2 out of 6 missiles and 11 out of 12 drones.