Night attack on Ukraine: Consequences and targets of Russian drones and missiles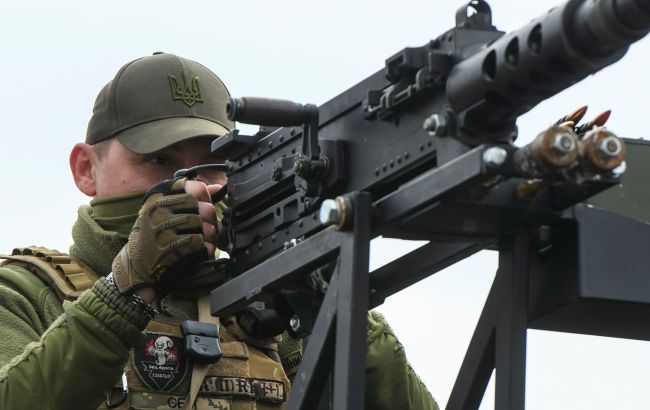 Illustrative photo (Getty Images)
On the night of October 16, Russia launched an attack on Ukraine from multiple directions, employing Iskander-M ballistic missiles, guided aviation missiles, and drones, resulting in casualties and damage in several regions.
Below is a detailed information on the aftermath and specifics of the latest Russian attack.
Details of the attack
According to the Ukrainian Air Force, Russian occupiers conducted a multi-pronged attack on Ukraine during the night, using ballistic weapons, guided aviation missiles, and combat drones.
The attacks involved the use of one Iskander-M ballistic missile, five Kh-59 guided aviation missiles, and 12 Shahed-136/131 combat drones.
The Ukrainian air defense forces managed to successfully intercept and destroy two of the Kh-59 guided aviation missiles and 11 out of 12 Shahed-136/131 drones.
Poltava region
During the night, Poltava Region came under attack from rockets and drones. Explosions were heard in the Mirgorod district.
According to the Regional Civil Administration, there were no reported hits on civilian or critical infrastructure. However, missile fragments damaged several private houses. Preliminary information indicates that three people were injured, including a ten-year-old child. All injured individuals were taken to the hospital, with no reported fatalities.
Dnipropetrovsk region
One missile was intercepted over the Dnipropetrovsk region, while another hit the territory of the Dnipro district. Additionally, Russian forces shelled the Nikopol area with artillery and Grad missiles, resulting in damage to two stores, a cafe, a private enterprise, a religious institution, a transportation facility, and a park.
Several buildings were damaged, including a five-story apartment building, three private houses, an agricultural structure, vehicles, and a public transportation stop. The attack also damaged a gas pipeline and four power transmission lines, leaving nearly 1,500 families without electricity. There were no reported fatalities or injuries.
Photo: Aftermath of the attack in the Dnipropetrovsk region (t.me/dnipropetrovskaODA)
Kirovohrad region
Throughout the night, Kirovohrad Region was subjected to missile and drone attacks. Air defense systems were deployed, with interceptions and hits reported.
One individual was injured. The Regional Civil Administration stated that there were no reports of damage to civilian infrastructure.
Khmelnytskyi region
Khmelnytskyi Region was targeted by Shahed drones during the night. Ukrainian air defense forces were operating in the region. No damage or injuries have been reported.
Pecularities of the attack
Natalia Humeniuk, the spokesperson for the Southern Defense Forces, explained that the enemy's aerial targets followed complex trajectories. Russian forces deployed Iranian kamikaze drones in different directions, attempting to circumvent Ukrainian air defense systems. Challenging weather conditions, including storms and strong gusty winds, hindered the operation of the air defense forces.
Yurii Ihnat, the spokesperson for the Ukrainian Air Force Command, reported that around midnight, the Russians launched an Iskander-M ballistic missile. Additionally, the enemy used Kh-59 guided aviation missiles, primarily deployed from tactical aircraft.
He said that there were five missiles in total, two of which were successfully intercepted. 11 out of 12 enemy's drones launched from the temporarily occupied Crimea's Chauda airfield were destroyed.
Ihnat added that the aviation missiles were predominantly aimed at specific targets in the northern and eastern regions. The drones moved in multiple groups in various directions, including towards western regions.