Russian forces hit nine-story building in Zaporizhzhia region: photos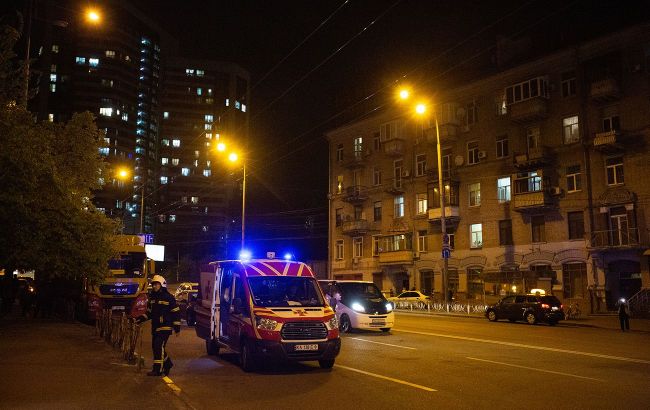 Russian forces hit nine-story building in Zaporizhzhia region (Getty Images)
According to the statement, a fire erupted in a nine-story residential building spanning an area of 450 square meters.
The complexity of the emergency response was caused by the continuous shelling of the city by Russian forces. Additionally, the fire occurred on floors 5-9, adding to the challenge.
"During the operation of the specialized equipment, Orikhiv came under renewed shelling, significantly complicating the efforts of the emergency responders. In order to ensure the safety of personnel, SESU staff temporarily suspended operations at height. The fire has been successfully extinguished, and there are no reported casualties or injuries," explained the agency.
Shelling of Orikhiv
The city of Orikhiv continues to face regular shelling by Russian military forces.
On July 10, Russian forces dropped an aerial bomb on a humanitarian aid distribution center in Orikhiv town, Zaporizhzhia region. As a result of the terrorist attack, four people were killed, and 11 injured.