Russian forces attack Chernihiv city center on August 19th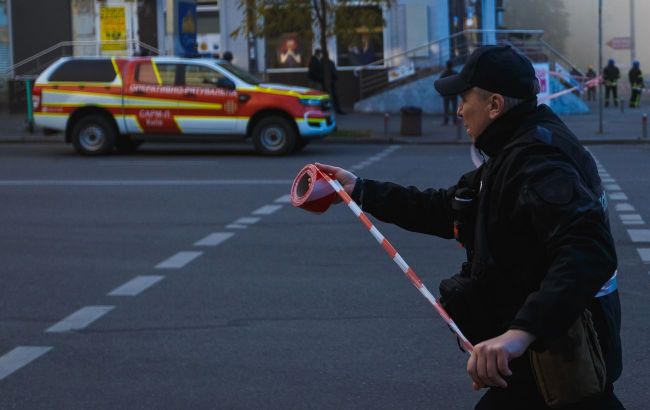 Illustrative photo (Photo: Getty Images)
Russian occupants shelled Chernihiv on Saturday, August 19th. The occupants targeted the city center, according to the head of the Chernihiv Regional Military Administration, Viacheslav Chaus, on Telegram.
"The enemy shelled the center of Chernihiv. Possibly a ballistic missile. Stay in shelters. Details to follow," the message reads.
The publication "Suspilne," citing eyewitnesses, claims that as a result of the Russian shelling of Chernihiv's center, there are wounded and killed individuals.
Updated
Acting Mayor of Chernihiv, Oleksandr Lomako, reports that there are casualties as a result of the strike. Later, he adds that there is also information about fatalities.
Zelenskyy's reaction
President of Ukraine Volodymyr Zelenskyy has reacted to the rocket strike on Chernihiv and shared a video of the attack's aftermath.
"This is what a neighborhood with a terrorist state is, this is what we unite the whole world against. A Russian missile hit right in the center of the city, in our Chernihiv. A square, the polytechnic university, a theater. An ordinary Saturday, which Russia turned into a day of pain and loss. There are dead, there are wounded. My condolences to those who lost loved ones," the President wrote.
Night attack by Russia
Tonight, the Russian army attacked Ukraine with kamikaze drones, releasing 17 UAVs from the Kursk region. Anti-aircraft defense forces shot down 15 Shahed drones.
The occupants struck the Khmelnytskyi region, damaging 30 buildings. Two women were injured, and another six people sought medical attention in a state of shock.
In addition, in the Zhytomyr region, debris from a downed drone damaged an infrastructure object. Fortunately, no one was harmed.