Russian Energy Minister served a notice of suspicion by Security Service of Ukraine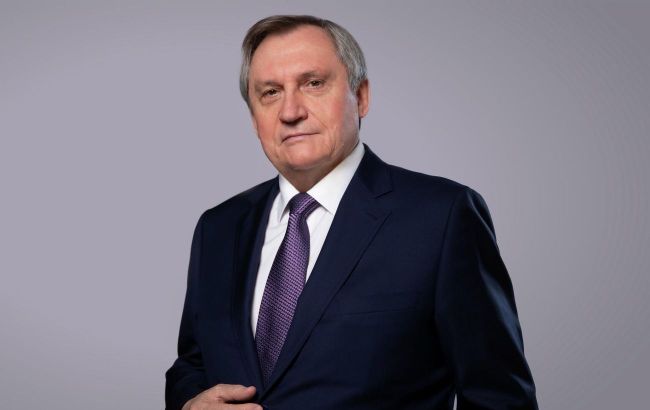 Photo: Russian Energy Minister Nikolai Shulginov (Russian media)
The Security Service of Ukraine has served a notice of suspicion to Russian Energy Minister Nikolai Shulginov, who "connected" the occupiers' military bases to the seized power plants in the Kherson region, SSU press service states.
According to the investigation, the Russian minister is assisting the top military and political leadership of the Russian Federation in providing electricity to the occupation groups.
To do this, in July 2022, Shulginov arrived in the temporarily occupied Crimea, where he announced the "connection" of the peninsula's power system to the seized power plants in the left-bank Kherson region.
According to the Russian official's plan, the relevant high-voltage power lines are to operate in the directions of Kakhovska-Dzhankoy and Kakhovska-Ostrovska.
It is noted that in this way he provides energy supply to military units and occupation administrations of Russia based in the temporarily occupied territory in southern Ukraine.
In addition, Shulginov fulfills the Kremlin's task of connecting the seized Ukrainian energy facilities to the unified energy system of the aggressor country.
Based on the evidence collected, SSU investigators served the Russian minister with a notice of suspicion under two articles of the Criminal Code of Ukraine:
p. 2 of Art. 110 (encroachment on the territorial integrity and inviolability of Ukraine);
pp. 1, 2 of Art. 332-1 (violation of the procedure for entering and leaving the temporarily occupied territory of Ukraine).
The sanction of the articles provides for a sentence of up to 10 years in prison. Since the offender is in Russia, comprehensive measures are being taken to bring him to justice for crimes against our country.
Suspicions of Russian ministers
The SSU recently served a notice of suspicion to the Russian Minister of Transport Vitaly Savelyev, who participated in the preparation and conduct of armed aggression against Ukraine.
According to the investigation, the official assisted the Russian Ministry of Defense in moving occupants' personnel, weapons, and military equipment to the borders of Ukraine and the occupied areas. The convoys were transported by rail through the territory of Crimea.