Russian border guards' car attaked near Bryansk, FSB officer killed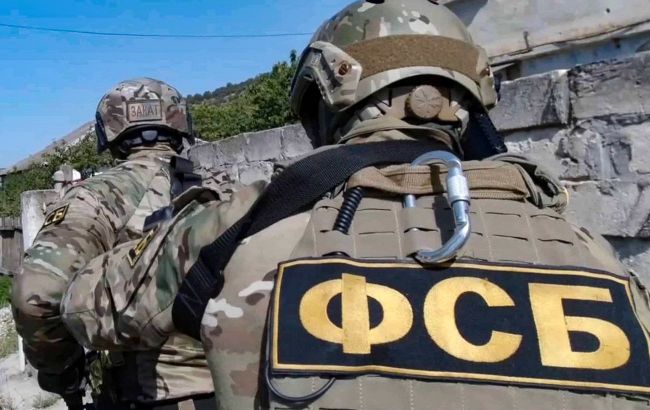 Photo: an FSB lieutenant colonel died due to a shooting of a car near Bryansk (24 TV)
Yesterday afternoon, November 9, in the Bryansk region (Russia), unknown persons shot a car of border guards. FSB lieutenant colonel died, Baza Telegram channel reports.
"Unknown persons shot a car of the border management in the Bryansk region. As a result of the attack, an FSB lieutenant colonel was killed," the report says.
Details of the attack
As specified in the Telegram channel, the attack on the UAZ Patriot by Russian border guards took place on the outskirts of the village of Ulitsa, Bryansk region.
"About 4 p.m., unknown persons opened fire with automatic weapons, after which they disappeared," writes Baza.
As a result of the shooting, lieutenant colonel Sergey Shatiy, deputy chief of the logistics department, was wounded. He died on the spot.
As reported, an explosion occurred in Luhansk on November 8. The car of the former "police chief" of the occupiers Mikhail Filipponenko flew into the air, and he died. Filiponenko was responsible for organizing torture camps for Ukrainians - both military and civilian.
In addition, on November 9, explosions occurred in the temporarily occupied Skadovsk of the Kherson region, the cause of which was an attack on the location of the Russian occupiers. On November 10, it became clear that as a result of the attack, the building in which high-ranking officers of the Investigative Committee of Russia were located was destroyed.