In occupied Simferopol mobilized soldiers beat their colonel to death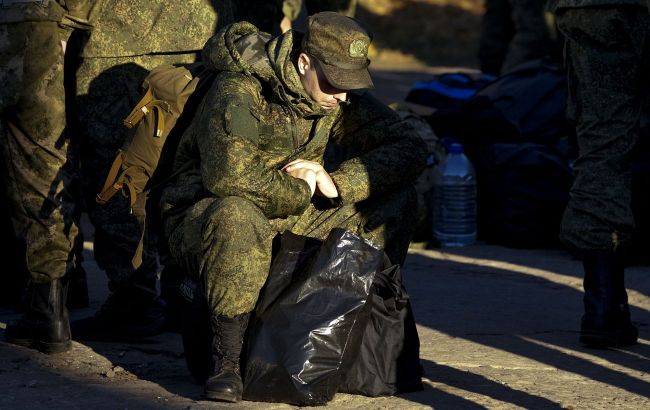 Russian "mobiks" killed their colonel in occupied Simferopol (Photo: Getty Images)
In the temporarily occupied Simferopol, Crimea, soldiers from Russia killed their colonel. Afterward, they changed their clothing to look like civilians and fled, according to Defense Intelligence of Ukraine.
The attack happened on November 1, when Colonel Musurbekov, a member of the Russian Armed Forces, was beaten by a group of mobilized soldiers known as "mobiks." He suffered fatal injuries as a result. Seven days later, on November 7, doctors declared him dead at a hospital in Simferopol.
The 20th Guards Motor Rifle Division assaulted Musurbekov. This division is under the command of the 8th Army of the Southern Military District of the Russian Federation
"The army officer held the position of deputy commander," stated the Defense Intelligence of Ukraine (DIU).
On the same day, Russian soldiers suspected of killing the colonel changed into civilian clothing and left their unit without permission. The enemy's vehicles fled from occupied Crimea to the Krasnodar Territory in Russia.
The Russian army experienced desertion
This isn't the initial occurrence of desertion among the Russian occupying troops. Also, we should mention that these incidents are escalating, according to the General Staff of the Armed Forces of Ukraine.
During the summer, convicts mobilized by Russia deserted in Donbass, killing soldiers and unlawfully obtaining weapons.
Before that, roughly 40 Russian military personnel deserted in the temporarily occupied Svatove region of Luhansk. On May 28, seven soldiers who had been prisoners and were now mobilized escaped to Soledar, Donetsk region, where the area was temporarily under occupation. Five of them were caught, and one was killed.
A similar situation took place on May 25 near Svatove when nearly 20 mobilized individuals vanished after stealing a Kamaz truck. On June 9, around 90 Russian soldiers deserted in Arapivka, Luhansk region, where the area was also temporarily occupied.