Russian agent planned shelling of Mykolaiv region during Zelenskyy's visit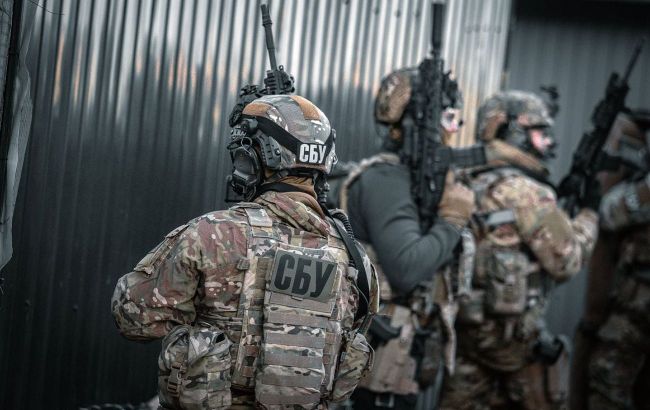 Russian agent planned shelling of Mykolaiv region during Zelenskyy's visit (Photo: facebook com ssu mariupol)
According to the Ukrainian Security Service (SBU), a Russian agent was apprehended for orchestrating plans to shell the Mykolaiv region during President Volodymyr Zelenskyy's visit.
The security agency disclosed that they had detained an informant working for Russian intelligence, who had been gathering reconnaissance data ahead of President Zelenskyy's recent official trip to the Mykolaiv region.
The operative was attempting to establish the timing and list of locations along the anticipated route of the head of state within the region.
However, SBU operatives preemptively gathered information about the reconnaissance and subversive activities of the implicated individual and implemented additional security measures during the visit.
Subsequently, the Ukrainian security service continued to document the hostile accomplice's criminal actions to gather new information about her Russian "handlers" and the assigned tasks.
This effort unveiled that the adversarial informant had other objectives as well. Specifically, her aim was to identify the locations of electronic warfare systems and ammunition depots belonging to the Ukrainian Armed Forces in the vicinity of Ochakiv.
According to available data, the occupants intended to utilize this information for planning a new mass aerial strike on the Mykolaiv region.
SBU personnel arrested the Russian accomplice "red-handed" during an attempt to transmit reconnaissance data to the aggressors.
Investigation findings revealed that the offender was a resident of Ochakiv, previously employed as a shopkeeper in a military store within one of the region's military units.
For gathering reconnaissance information, she traversed the region's territory and recorded the locations of Ukrainian assets.
Moreover, she attempted to clandestinely acquire necessary information through personal connections, particularly within the region's social establishments.
Currently, SBU investigators have informed the detainee about suspicions under Part 3 of Article 114-2 of the Ukrainian Criminal Code (unauthorized dissemination of information regarding the direction, movement, armament, and ammunition transfer to Ukraine; movement, transport, or placement of Ukrainian Armed Forces).
Preventive measures in the form of detention have been imposed on the implicated individual, with the possibility of further qualification of her criminal actions. The perpetrator faces up to 12 years in prison.
President Volodymyr Zelenskyy visited the Mykolaiv region on July 27, where he notably toured the city of Ochakiv.