Zelenskyy visits frontline town in southern Ukraine and meets with military medics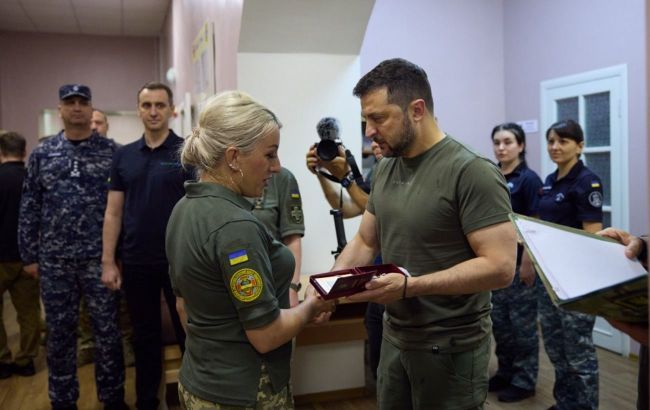 Zelenskyy meets with military medics (president.gov.ua)
President of Ukraine, Volodymyr Zelenskyy, made a visit to the frontline town of Ochakiv in the Mykolaiv region today. During his visit, he met with military medics, according to his Telegram.
"A stabilization medical unit in Ochakiv. Here, Ukrainian defenders wounded on the frontline undergo medical treatment. I had the honor to personally present state awards to military medics," he wrote.
The President adds that he is proud of everyone who defends the state and grateful to everyone who saves people.
Shellings of Ochakiv
Ochakiv has been facing constant shelling from Russian occupiers since the start of the full-scale war. The city came under the enemy's fire due to the control of Kinburn Spit by the opposing forces, placing Ochakiv within the range of Russian artillery.
Recently, a library in Ochakiv was hit by enemy fire, resulting in a fire outbreak, fortunately without any casualties or injuries. Additionally, a week ago, a high-rise building in Ochakiv was also shelled by Russian forces, causing harm to civilians residing in the area.