Russia won't incite hunger globally, Ukraine will exert efforts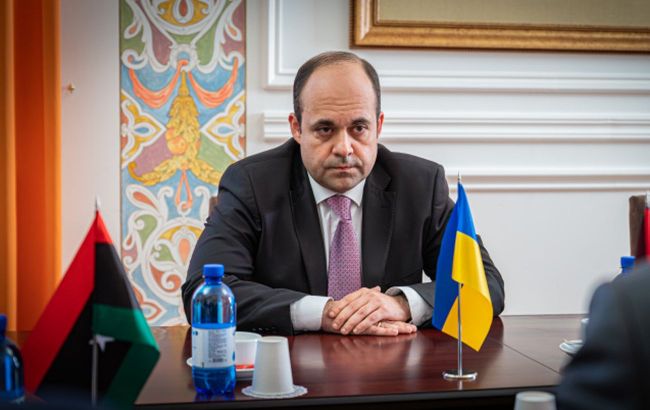 pecial Representative of Ukraine for the Middle East and Africa Maksym Subkh (photo: mfa.gov.ua)
Ukraine continues to play a significant role in ensuring global food security, according to Maksym Subkh, Ukraine's Special Representative for the Middle East and Africa, according to Ukrinform.
Subkh highlights that Ukraine remains a crucial supplier of agricultural products to the global market despite the war with Russia.
"To achieve this, we have ensured the operation of an alternative humanitarian route in the Black Sea. By the end of October, over 50 vessels had passed through this temporary route. Ukraine will make every effort to prevent Russia from provoking hunger in the world," emphasized the Special Representative.
According to Subkh, it is now crucial to make every effort to restore grain and agricultural product supply chains to ensure the food supply for those in need.
"We must eliminate this dreadful weapon called hunger, depriving Russia of its influence," emphasized the representative.
Subkh also noted that the coronavirus pandemic has exacerbated the food crisis in Africa. According to UN data, 46 million people in Africa are experiencing hunger. In response, over 30 countries and international organizations have joined the "Grain from Ukraine" initiative to help countries in Africa and Asia access food.
Grain deal
In July 2023, Russia withdrew from the grain agreement and began attacking Ukrainian ports and grain storage facilities. In August, Ukraine opened temporary corridors for civilian trade vessels to ensure the export of food.
In early May 2023, the European Commission imposed a temporary ban on grain exports from Ukraine to five EU member countries to prevent an excess of grain on the domestic market. The ban was effective until September 15. However, despite the official lifting of the ban by the European Commission, some countries partially extended its duration until the end of the year.