Ukraine introduces licensing and is not yet exporting grain to Eastern Europe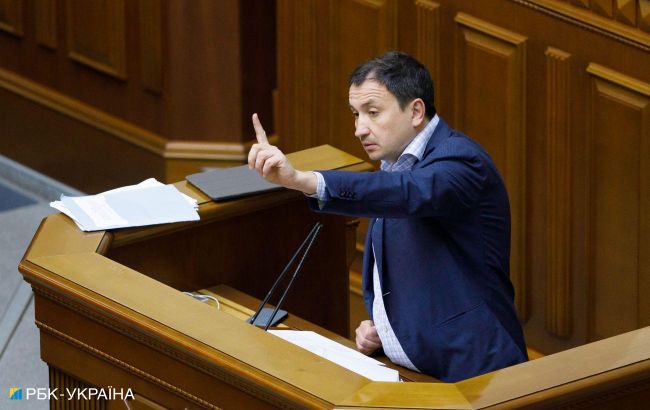 Minister of Agrarian Policy Mykola Solskyi (Vitalii Nosach, RBC-Ukraine)
Ukraine has implemented a licensing system for grain exports to five Eastern European countries, and exports to these nations will only commence with their approval, according to the Minister of Agrarian Policy, Mykola Solskyi.
"We are implementing an internal verification procedure for exporting four crops (corn, rapeseed, sunflower, wheat) to five EU countries," he stated during a meeting with agriculture ministers from the Visegrad Group countries (Poland, Czechia, Slovakia, and Hungary).
According to Soltskyi, the procedure involves issuing licenses by the Ukrainian government within 30 days of receiving an export application.
"The corresponding government resolution has already been adopted, and therefore, exports to these five countries without their approval are no longer taking place. During these 30 days, Ukraine informs the European Commission and the respective country about the receipt of an export application," Soltskyi explained.
He emphasized that the mechanism, whereby exports do not proceed without the neighboring country's consent, is highly constructive and transparent, taking into account the interests of all parties. Soltskyi also said that Ukraine has sent proposals to neighboring countries on how this mechanism will operate and is awaiting responses and possible solutions. Romania has already provided an official response.
Grain export backstory
On September 15, the European Commission did not extend the temporary restrictions on the export of Ukrainian agricultural products to five EU countries. Following this decision, Ukraine worked on compromise proposals within 72 hours. These proposals were sent to the European Commission and neighboring countries on September 17 and were discussed on the Ukraine-EU coordination platform on September 18.
Furthermore, on September 19, Ukraine filed lawsuits against Poland, Slovakia, and Hungary with the World Trade Organization due to their ban on grain imports.
Ukrainian President Volodymyr Zelenskyy held a meeting with government officials on September 25 regarding grain exports. According to him, the European Commission has endorsed a roadmap for mutual monitoring of grain exports, which he considers entirely rational.