Russia will once again try to destroy Ukraine's energy grid, it's crucial to win this winter - Zelenskyy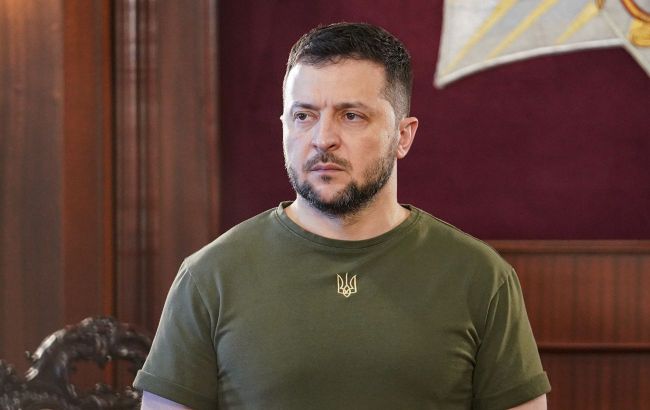 President of Ukraine Volodymyr Zelenskyy (Getty Images)
This winter, Russian forces will once again attempt to destroy the Ukrainian energy grid. However, it is crucial for Ukrainians to withstand this winter period, as President Volodymyr Zelenskyy says in his evening video address.
According to Zelenskyy, the current Russian leadership continues to repeat its mistakes.
"And when things don't go their way, they think they haven't done enough evil to succeed. Such insane logic. But we must take this into account. This winter, Russian terrorists will once again try to destroy our energy system. They cannot comprehend that Ukraine will not be subjugated anyway. But they will try to launch more attacks and more attempts to bypass our defenses," he says.
The president notes that the Ukrainian government fully understands the danger that lies ahead for Ukraine, but it is crucial to withstand this winter.
"Winning this winter, overcoming all difficulties, and providing protection to our people is crucial. And, by the way, local authorities must fully perform their preparatory work. Next week, we will assess the current state of winter preparedness in the regions," Zelensky added.
Russian attacks on energy infrastructure
Last fall and winter, Russian terrorists launched massive attacks on Ukraine's energy grid. Russians shelled power plants, destroyed substations with rockets, and damaged power lines.
However, the Ukrainian energy grid held up, even though Ukrainians had to live for several months with emergency and rolling blackouts.
This year, the Ministry of Internal Affairs has already prepared an action plan for prolonged power outages due to Russian attacks.
Meanwhile, analysts and experts believe that this winter, occupiers may not be able to leave Ukrainians without power. But the military warns that occupiers may be preparing for attacks, as they can use Shahed drones.