Russia to seek gaps in Ukrainian air defense for winter offensives - ISW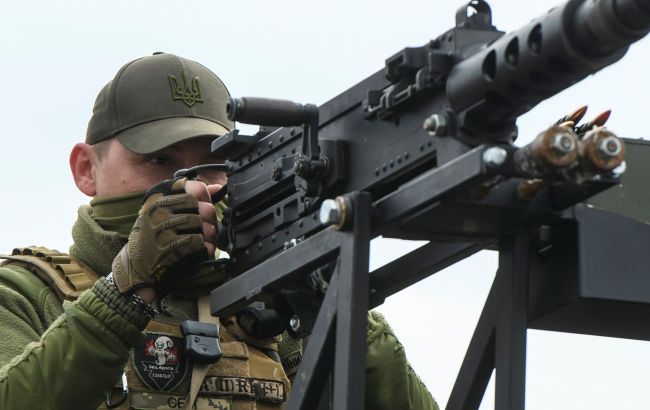 Photo: Russia is searching for gaps in Ukrainian air defense systems ahead of winter attacks (GettyImages)
The Russian Federation, presumably, will diversify the combinations of rockets, guided air bombs, and drones to search for gaps in the Ukrainian air defense systems before possible winter attacks, says the Institute for the Study of War.
Analysts noted that the Ukrainian Operational Command South reported that Russian forces launched strikes with unknown air-to-ground missiles in the Mykolaiv, Kherson, and Odesa regions; Kh-59 missiles in Kryvyi Rih, Dnipropetrovsk region, Mykolaiv, and Kherson regions; and Iskander-K ballistic missiles and Shahed UAVs in Kryvyi Rih during the night of October 20-21.
The Operational Command South also reported that three of the unknown missiles detonated in the air, the Kh-59 hit a residential district in Kryvyi Rih, and the Iskanders and Shaheds struck industrial facilities in Kryvyi Rih.
They also mentioned that Russian tactical aviation simultaneously released 30 modified guided bombs on the front-line part of the Kherson region.
Natalia Humeniuk, the Head of the United Coordinating Press Center of Security and Defense Forces of the South of Ukraine, stated that Russian forces have never used such a combination of weaponry in a similar series of strikes before and suggested that Russian forces are shifting their main operations to the air.
"Humeniuk's statement echoes Ukrainian Air Force Spokesperson Colonel Yuriy Ihnat's October 8 warning that Russian forces are increasing their drone strike campaign ahead of winter," ISW noted.
Key takeaways:
Ukrainian forces have likely repelled another intensified Russian offensive effort toward Avdiivka in the past several days and inflicted further heavy personnel and equipment losses on Russian troops in the area.
Russian forces are struggling to interdict Ukrainian efforts to supply and reinforce newly captured positions on the east (left) bank of the Kherson region.
Ukrainian forces continued counteroffensive operations near Bakhmut and in the western Zaporizhzhia region on October 21.
Russian forces may be diversifying the mix of missiles, guided bombs, and drones used in strikes on Ukrainian rear areas, likely in an attempt to find gaps in Ukrainian air defenses ahead of further strikes over the winter.
Disgraced Moscow City Duma Deputy Yevgeny Stupin formally requested on October 20 that the Russian Federal Security Service (FSB) investigate Moscow Mayor Sergei Sobyanin for divulging state secrets.
Russian forces continued offensive operations along the Kupiansk-Svatove-Kreminna line, near Bakhmut, near Avdiivka, southwest of Donetsk City, in the Donetsk-Zaporizhzhia region border area, and in western Zaporizhzhia region and advanced in various sectors of the front.
The Russian federal government is reportedly taking steps to rectify some discrepancies in the treatment of personnel in irregular and regular formations.