Russia to almost double military budget in 2024 - Bloomberg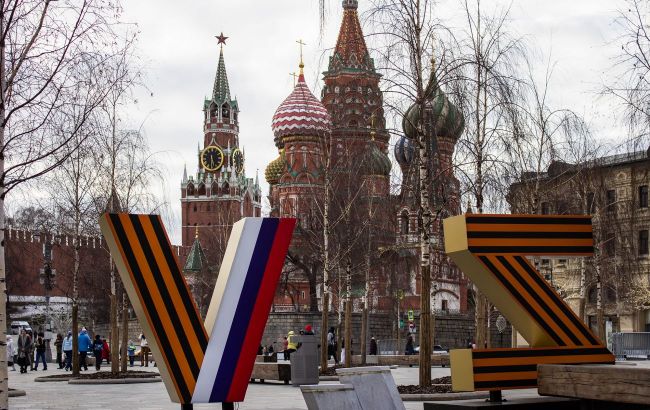 Putin to double military spending in 2024 (Photo: Getty Images)
Russia is planning a substantial increase in military expenditures for the upcoming year. According to Bloomberg, these expenditures will account for 6% of the country's gross domestic product (GDP) in 2024, compared to 3.9% in 2023 and 2.7% in 2021.
Budget proposals obtained by the news agency reveal that secret military spending is set to nearly double as the Kremlin seeks to avoid scrutiny of the consequences of the ongoing conflict.
Bloomberg notes that the evolution of Russia's military budget illustrates a shifting government focus in the face of the heavy financial toll of the ongoing hostilities, the end of which remains uncertain. Next year, military spending is projected to surpass social expenditures, even as the Kremlin prepares for presidential elections in March and the country's economy grapples with unprecedented international sanctions.
According to the proposal drafts to be discussed by the government on Friday, military spending will increase to 10.8 trillion rubles (112 billion dollars) in 2024 from 6.4 trillion rubles this year. The projected military budget will triple compared to the 3.6 trillion rubles allocated in 2021, the year preceding President Putin's invasion in February 2022.
Secret expenditures
Secret expenditures rise to 11.1 trillion rubles from 6.5 trillion in 2023, constituting 30% of the total budget outlays. This marks a twofold increase in the secretive share from the historically low level of 14.9% in 2021.
Spending on social policies in 2024 is projected to reach 7.5 trillion rubles, up from 6.5 trillion in 2023. The overall expenditures in the 2024 budget draft are forecasted to be 15% higher than this year, amounting to just 36.6 trillion rubles.
Despite the sharp increase in military expenditures and the impact of sanctions, the government expects revenues to exceed 35 trillion rubles, a 22% increase from 2023. The deficit is anticipated to halve to 0.9% of GDP in 2024 from 1.8% this year. The debt is projected to decrease to 0.4% of GDP in 2025.
Revenue from oil and gas is also expected to rise by nearly a quarter next year to 11.5 trillion rubles in 2024.
To become law, the budget proposal must be approved by both chambers of parliament and signed by the president.
The Stockholm International Peace Research Institute (SIPRI) estimated Russia's military expenditure for 2023 at around 6.6 trillion rubles ($85.8 billion), approximately 4.4% of Russia's GDP, compared to 3.6% in 2021 before the invasion of Ukraine.
Support for the war against Ukraine among Russians has remained consistently high since February of the previous year. In August 2023, 70% expressed support for the war, while around 20% voiced opposition.