Russia takes initiative in Donbas: Latest report by Estonian intelligence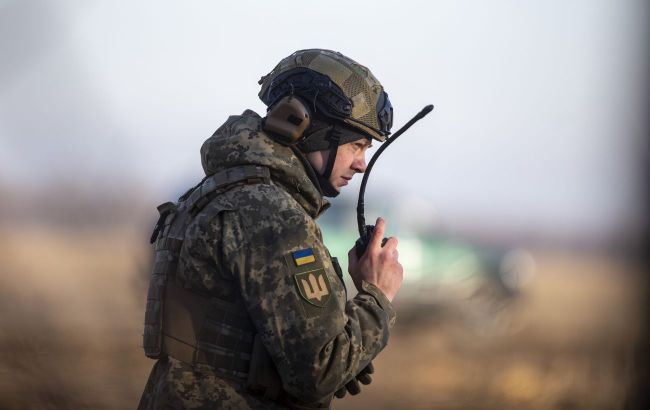 Russia takes initiative in Donbas (Getty Images)
The Russians took the initiative in the Luhansk and Donetsk regions. This indicates that Russia's goals to occupy the regions have not changed, according to the Estonian Defense Forces Headquarters, ERR reports.
Key points about the fighting in Donbas
This week, the armed forces of Russia continued their attacks with increased intensity. The main battles took place on two fronts: the Avdiivka-Maryinka direction in the Donetsk region and the Kupiansk-Svatove sector in the Luhansk region.
Russian forces carried out on average 64 daily offensive operations. Russia still has enough human resources and machinery to keep the Ukrainian forces under constant pressure.
"The numbers suggest the Russian Federation has seized the initiative in both Luhansk and Donetsk oblasts, which in turn suggests Russia's goals in Ukraine have not changed," the statement reads.
Battles for Avdiivka
Estonian military analysts also studied the ongoing battles for Avdiivka. They admit that this front line will remain a point of concentration for the main forces of Russia.
On the one hand, Russia can present the capture of Avdiivka as a political victory; on the other hand, capturing the city will allow creating a buffer zone, a gate into Donetsk, about 10 kilometers deep," summed up the intelligence.
Thus, control over Avdiivka will push back Ukrainian artillery and open additional logistical routes. Estonia adds that despite significant losses on both sides, the Ukrainian defense is holding up.
Impact of the mud season on the course of hostilities
Estonian intelligence reports that the rasputitsa or the so-called mud season has at least partly already started in Ukraine, impacting the course of hostilities.
Over the next one or two weeks, the weather's effect will likely become even more important, and use of heavy and armored machinery will be rendered difficult until the ground freezes,
It is likely that both the Armed Forces of Ukraine and the Russians will seek to strengthen their positions before the onset of winter, the intelligence states.
Frontline situation
According to the General Staff, the Armed Forces of Ukraine repelled more than 25 enemy attacks in the Maryinka direction and advanced in the Melitopol direction. Over the past day, there were 69 armed clashes.
As noted by the Institute for the Study of War, Ukraine gained control of positions from the Antonivka railway bridge north of Zaplavy to the Antonivka road bridge north of Oleshky.
Russia's losses in the war
As of November 10, the total number of losses in the Russian army since the beginning of the invasion is 309,520 military personnel.