Russia's losses in Ukraine as of November 10: 800 troops and 14 artillery systems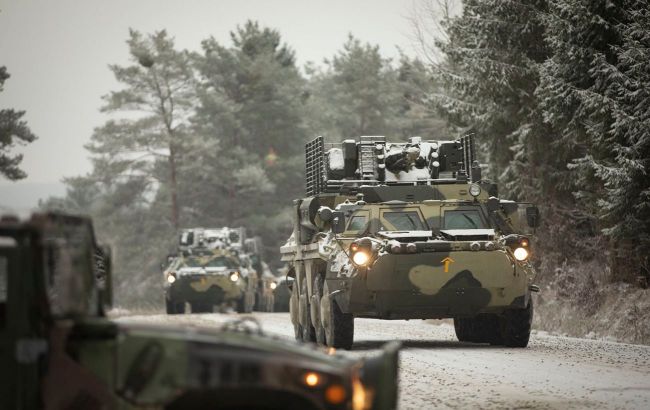 Illustrative photo (facebook.com)
Russia's losses in the war in Ukraine on Thursday, November 10, amounted to another 800 occupiers, with the total number of casualties in the Russian army since the start of invasion rising to 309,520 military personnel. In addition, the Ukrainian Armed Forces have destroyed 14 Russian artillery systems and 23 vehicles, according to the General Staff of the Ukrainian Armed Forces.
The overall Russian combat losses from February 24, 2022 to November 10, 2023 are estimated as follows:
Personnel: about 309,520 (+800) individuals eliminated;
Tanks: 5,317 (+1) units;
APV (Armored personnel vehicles): 10,017 (+3) units;
Artillery systems: 7,489 (+14) units;
MLRS (Multiple launch rocket systems): 877 (+2) units;
Anti-aircraft defense systems: 578 (+1) unit;
Aircraft: 322 units;
Helicopters: 324 units;
UAV operational-tactical level: 5,595 (+2) units;
Cruise missiles: 1,558 (+1) unit;
Warships/boats: 20 units;
Submarines: 1 unit;
Vehicles and fuel tanks: 9,876 (+23) units;
Special equipment: 1,060 (+1) unit.
Frontline situation
According to the General Staff, the Ukrainian Defense Forces repelled over 25 enemy attacks on the Mariupol direction and are advancing on the Melitopol direction. There were 69 combat clashes total over the past day. In particular, as noted by the Institute for the Study of War, the Ukrainian Armed Forces established control over positions from the Antoniv Railway Bridge north of Zaplavy to the Antoniv Road Bridge north of Oleshky.