Russia strikes Pokrovsk on August 7th: Five fatalities and many injured reported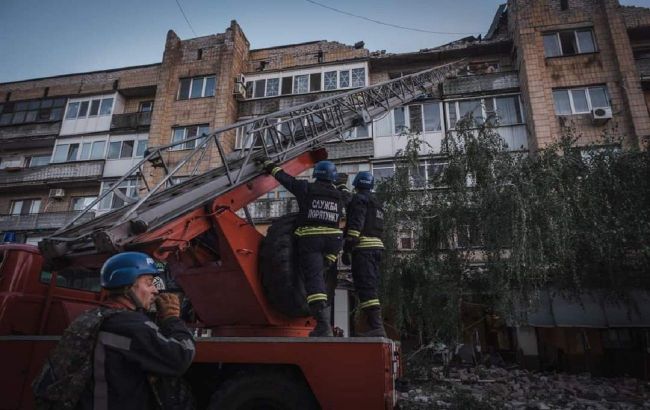 Rescuers (Photo: t.me/dsns_telegram)
As a result of enemy shelling, a Deputy Chief of the State Emergency Service (SES) in Donetsk region was killed today, August 7, according to the head of the Ministry of Internal Affairs of Ukraine, Ihor Klymenko.
"5 dead and 18 injured - the consequences of two strikes on residential buildings in Pokrovsk," the statement reads.
First strike
Klymenko explained that as of 21:20, due to the first attack, 4 civilians were killed and 3 were injured.
Second strike
According to the head of the Ministry of Internal Affairs, during a subsequent shelling, the Deputy Chief of the Main Department of the SES in Donetsk region was killed.
"Another 4 rescuers, 8 police officers, and 3 civilians were injured. Our heroes were the first to arrive at the shelling site to help people," Klymenko wrote.
Photo by rescuers (t.me/dsns_telegram)
The Minister added that search and rescue operations are ongoing, debris is being cleared, and people are being rescued from Russian terror.
Information from the SES
The Head of the State Emergency Service of Ukraine, Serhiy Kruk, wrote that during the subsequent shelling, an employee of the SES was killed, who arrived at the scene.
"Another 5 rescuers suffered injuries of varying degrees of severity. Emergency workers and all services are working at the scene. We are saving people," the head of the service added.
Shelling of Pokrovsk
Russian forces today, on August 7, shelled a multi-story building in the city of Pokrovsk (Donetsk region). There are casualties as a result of the enemy attack.