Russia stockpiling missiles - Sources of weaponry supply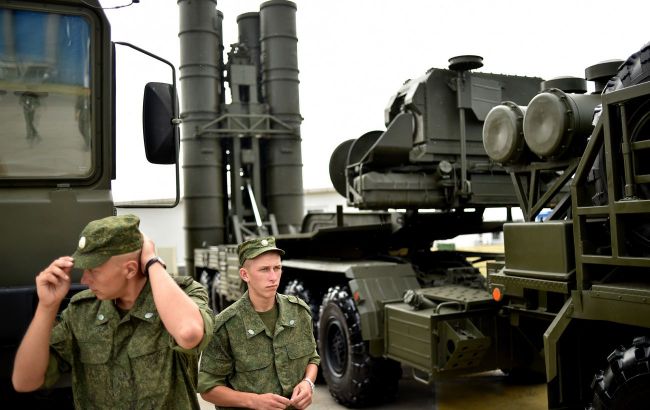 Photo: Russian S-400 air defense system (Getty Images)
Currently, Russians can produce about 100-120 missiles per month and aim to increase that number to 150.
This data is mentioned in the article by RBC-Ukraine "Would Russia convince Iran to transfer ballistic missiles, and could Ukrainian air defense intercept them."
According to aviation expert Kostiantyn Kryvolap and Defence Express expert Ivan Kyrychevskyi, the Russians are seeking to repurpose the S-400 systems. These are anti-aircraft missile systems that the Russians want to use as ballistic missile systems.
It is noted that if a missile is designed as anti-aircraft, it is not well-suited for ballistic purposes, but it depends on the goals that the Russians set for themselves. It's unlikely that this missile will be highly precise, but it can cover long distances.
As experts have reported, Russia can currently produce about 100-120 missiles per month and aims to increase this number to 150.
According to intelligence information, the production of ballistic missiles has increased fivefold compared to the previous year. At the beginning of 2023, the occupiers could produce about 5 ballistic missiles and 2-3 cruise missiles per month, but in August, their quantity increased to 30 and 12, respectively.
As for the S-400, they can produce about 40 missiles per month. In addition, there are over 40 Iskander complexes that can manufacture both cruise and ballistic missiles.
It's worth noting that Russia, in any case, is trying to gather as many means as possible to target Ukraine. The main calculation is that at least 20% of them will hit the target.
Missile stockpiles in Russia
Recently, The New York Times reported that Russia managed to bypass the sanctions and export controls imposed by the West. The aggressor country has increased missile production, even surpassing pre-war levels. As a result, Ukraine has become particularly vulnerable to intensified attacks in the coming months.
Andrii Yermak, the head of the Office of the President, stated that the effectiveness of sanctions imposed against Russia will determine whether Russia can continue to produce missiles and use them against Ukrainians.
Among the debris of the missiles used by Russia on Ukrainian territory, foreign components are often found.
For example, on August 15, the occupiers shelled Ukraine with Kh-101 missiles made this year. Similar missiles contain about 30 foreign microchips.