Russia shells the Eastern front 8,000 times per week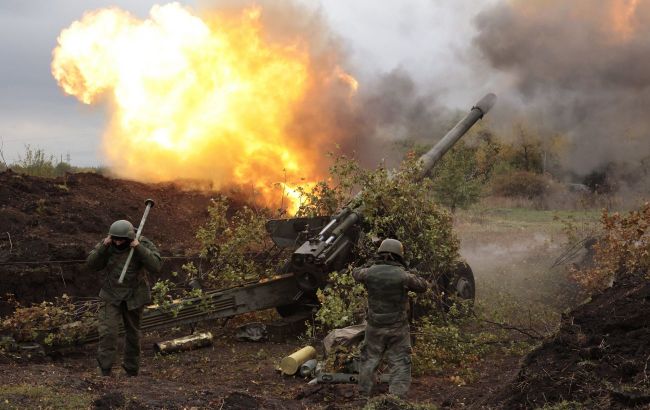 Russia shells the Eastern front 8,000 times per week (photo: GettyImages)
Active combat operations are underway along the entire Eastern front - every week, the Russians expend approximately 400,000 shells, states Deputy Minister of Defense of Ukraine, Hanna Maliar, during a televised marathon.
"In the East, it's very intense on many fronts. Approximately 8,000 shellings occur along the entire Eastern front every week. This requires around 400,000 shells," stated Maliar.
She noted that despite the rotation process of the Russian army in the Kupiansk and Lyman directions, the intensity of combat remains high. For example, in the Lyman direction, the Ukrainian Armed Forces repel about eight attacks daily.
Fightings in the Lyman and Kupiansk directions
In recent weeks, the Russians have intensified their advance along the Kupiansk-Lyman line. Analysts from the Institute of War Studies note that they periodically achieve minor advancements. The General Staff of the Ukrainian Armed Forces, in turn, reports that the Defense Forces are holding back the enemy's advance.
The head of the press service of the Eastern military group, Illia Yevlash, stated that the occupiers want to create a "corridor" in the Novoehorivka area of the Luhansk region. However, in recent days, the Russians in these directions are replenishing their forces through rotations.