Russia shells Avdiivka less, yet two people killed west of city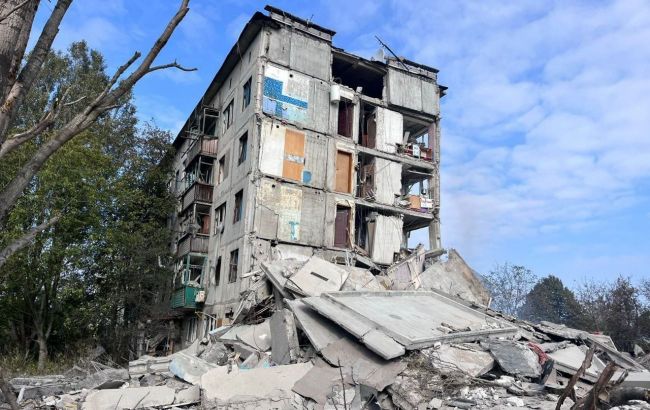 Russian troops have reduced their attacks on Avdiivka in the Donetsk region. However, two people were killed as a result of enemy shelling west of the city, according to the head of the Avdiivka Municipal Military Administration, Vitalii Barabash.
Avdiivka shelling
The head of the Avdiivka Municipal Military Administration explains that there is currently a trend of reduced shelling in Avdiivka, with fewer incidents than yesterday. He mentioned that this reduction in shelling does not apply to the front lines, where the attacks persist both day and night.
According to him, even the rain that fell in the area around noon did not influence this situation, as the Russians continue their attacks around the city.
Casualties from strikes near Pervomaiske
The chief of the Avdiivka Municipal Military Administration also explains that in the past couple of days, there has been increased shelling to the south of Avdiivka, with more attention on Pervomaiske.
Pervomaiske(deepstatemap.live)
Today, two civilians were reported killed in this area.
Civilian fatalities under rubble in Avdiivka
"We had a day without injuries or fatalities," he noted. "But one thing is that we received information today that most likely, as a result of an air and rocket strike on the 14th, another person is still under the rubble."
He explained that during the escalation in Avdiivka, there had been four people under the rubble. When asked for clarification, he mentioned that these were individuals who had lost their lives, and their bodies remained under the debris.
Russian advance on Avdiivka
The Russian occupiers intensified their advance on Avdiivka in the Donetsk region at the beginning of last week, the enemy has increased shelling on the city and nearby towns. The situation in the city remains tense.
According to the General Staff, in the vicinity of Avdiivka last week, Russian forces attempted more than 100 unsuccessful efforts to displace Ukrainian Armed Forces units from their positions in areas east of Stepove, Lastochkyne, Tonenke, Keramik, Severne, Nevelske, Netaylove, and Pervomaiske in the Donetsk region.
However, analysts from the Institute for the Study of War (ISW) suggest that the Russian attempts to advance on the city may be likened to battering against a concrete wall.