Russia's participation in 2024 Olympics to signify global support of aggression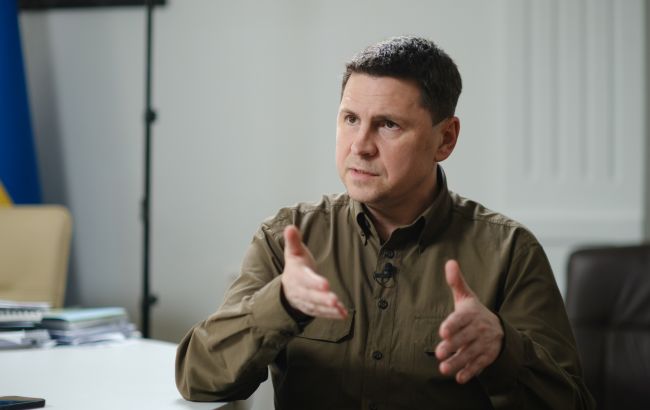 Mykhailo Podolyak, an Advisor to the Head of the Office of the President of Ukraine (Photo: RBC-Ukraine, Vitalii Nisach)
The participation of Russian athletes in the 2024 Olympics will signify global support for Russia's aggression and the advancement of mass killings, according to Mykhailo Podolyak, an Advisor to the Head of the Office of the President of Ukraine.
He reminded that Ukraine's position on this matter remains unchanged - Russia cannot participate in the 2024 Olympics. According to Podolyak, if Russia is still present at the Olympics, it would represent a bloody political manifesto - endorsing Russian aggression, terror, and genocide on the global stage.
"Sports is not separate from politics; sports are politics. Russian sports today signify the demonstrative promotion of mass murders, rapes, tortures, and destruction. It's time to reject hypocrisy - it's time to halt the expansion of Russian sports promoters of war," Podoliak wrote.
Olympic boycott
Previously, Ukraine is considering boycotting the Olympics if Russia and Belarus are allowed to participate.
According to Prime Minister of Ukraine, Denys Shmyhal, Ukraine and 34 other nations have formed a coalition ready to boycott if the IOC admits Russians and Belarusians to the Olympic Games.
Meanwhile, International Olympic Committee President Thomas Bach supports the inclusion of Russians and Belarusians in the Olympics.