Russia's occupants launch massive air strike with guided cluster bombs for the first time - ISW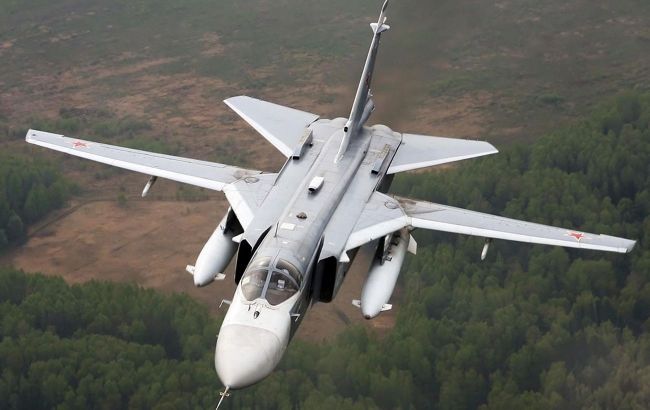 Russian air force launches massive strikes on Ukraine with guided cluster bombs for the first time (Photo: facebook.com/aviacionmilitar.am)
Analysts from the Institute for the Study of War reported that Russian occupiers conducted a massive airstrike on positions of the Ukrainian Defense Forces using RBK-500 cluster bombs modified into guided bombs, according to the ISW report.
According to the General Staff of the Armed Forces of Ukraine, Ukrainian troops repelled ground attacks by Russian invaders in the area of Staromayorske. Specifically, on November 19, Russian forces failed to advance in the border region of Donetsk and Zaporizhzhia oblasts.
"Russian milbloggers claimed that Russian forces conducted a large airstrike with RBK-500 cluster bombs modified to be glide bombs against Ukrainian positions near Staromayorske," the publication states.
Moreover, "war correspondents" report that this strike was the "first large Russian strike in Ukraine using this weapon with the glide bomb modification."
Russians improve bombs and increase strikes
Military experts noted that, at a minimum, since this winter, Russia has started producing analogs of American-guided bombs. In March, Defense Express journalists published photos of fragments that could be recognized as the so-called analog of JDAM-ER, which became known in early January.
The Joint Direct Attack Munition (JDAM) is a GPS-based equipment kit that transforms simple free-fall bombs into all-weather guided munitions.
JDAM consists of wings attached to the middle part of the bomb and a tail kit with a controlled tail section that allows the bomb to maneuver. It also contains a computer with navigation equipment.
Bombs equipped with JDAM kits are directed to the target by an integrated inertial guidance system paired with a high-precision GPS receiver, providing them with a claimed range of 28 kilometers from the release point. The circular probable deviation shown in tests is 11 meters.
Interveners used kits that transform a regular 500-kilogram high-explosive FAB-500M-62 bomb into a guided satellite navigation-corrected bomb.
The Russian military could use a similar technological solution in the modification of cassette bombs previously used for airstrikes, including in Syria.