Russia's nighttime attack on the South: evidence in photos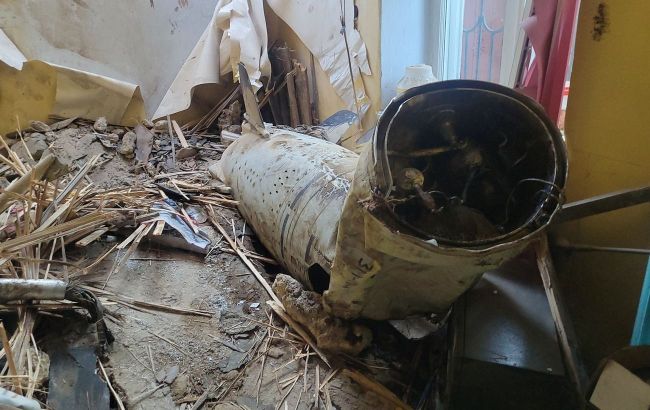 Photos of the aftermath of Russia's night attack on the south (Photo: facebook.com/OperationalCommandSouth)
Ukrainian military shows consequences of Russian drone-kamikaze and "Kalibr" missile attacks on Mykolaiv and Odesa.
On Tuesday, July 18, the Southern Operational Command reported the aftermath of the Russian drone-kamikaze and "Kalibr" missile attacks on Mykolaiv and Odesa. "Several waves of attack drones were directed to detect and exhaust air defense forces. Afterward, 6 'Kalibr' missiles were launched from the Black Sea towards Odesa," the statement said.
According to the military, all missiles were destroyed by the air defense forces. "Unfortunately, the debris of the destroyed missiles and the explosive wave from the hits damaged port infrastructure objects and several private residences. An elderly man was injured in his own home and has been hospitalized," the Southern Operational Command added.


Furthermore, 21 "Shahed-136" drones were destroyed on approach from the sea in the Odesa region, and 4 more were shot down in the sky over the Mykolaiv region. "In Mykolaiv, an industrial facility was hit, resulting in a fire. The firefighters quickly controlled the fire with no casualties," the military stated.
Nighttime shelling of Ukraine
During the night, Russian forces launched attacks on the south of Ukraine, using drone-kamikaze and missiles. In particular, Odesa suffered hits on port infrastructure objects.
The Head of the Office of the President of Ukraine, Andriy Yermak, believes that the Russian occupiers' attack on Odesa and Mykolaiv is evidence of Russia's intention to threaten the export of Ukrainian food products.