Consequences of overnight attack: 6 missiles and 25 drones shot down, port and more damaged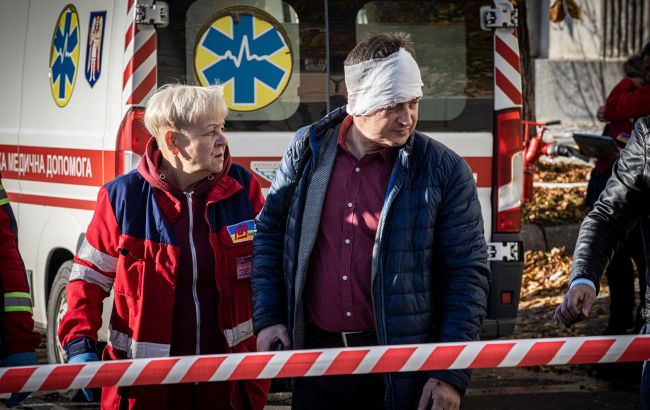 Consequences of the overnight attack by Russia revealed (Photo: GettyImages)
According to Operational Command "South", in the early hours of July 18, Russia shelled southern Ukraine, damaging infrastructure objects and private residences, leaving one person injured.
It is reported that several waves of assault drones were aimed at detecting and exhausting the air defense forces. Following that, 6 "Kalibr" missiles were launched from the Black Sea off the coast of Odesa.
"All missiles were destroyed by the air defense forces," the command stated.
In Odesa, fragments of the downed missiles and the explosive shockwave caused damage to objects in the port infrastructure and several private residences. A senior man was injured in his own house and has been hospitalized. In Mykolaiv, there was an impact on an industrial facility, resulting in a fire but no casualties.
In total, 21 "Shahed-136" drones were destroyed during their approach from the sea in the Odesa region, and another 4 were destroyed in the sky over the Mykolaiv region.
In addition, Vitalii Kim, the head of the Mykolaiv Regional Military Administration, reported that on the morning of July 18 at 07:37, the Russians shelled Ochakiv with artillery fire. The details are being clarified.
Night Attack on July 18
During the night of July 18, Russia once again attacked Ukrainian territory, using assault UAVs and ballistic missiles.
Initially, the explosions were reported in Kherson, and later in Mykolaiv, where the operation of the air defense system was claimed. Following that, a series of explosions occurred in Odesa.