Russia's new target may not be limited to Ukraine: Ukrainian MFA warns of war freezing risks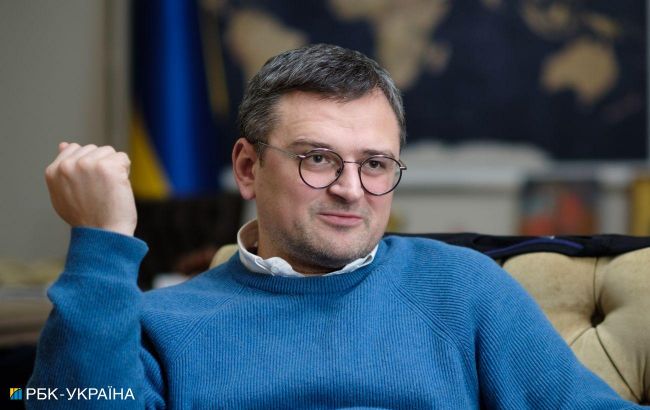 Minister of Foreign Affairs of Ukraine, Dmytro Kuleba (Photo: Vitalii Nosach, RBC-Ukraine)
Ukraine's Foreign Minister, Dmytro Kuleba, emphasizes that if the current conflict is frozen, Russia could choose a new target, not just Ukraine, according to Ukraine's Ministry of Foreign Affairs press service.
The head of Ukraine's Ministry of Foreign Affairs recalls President Volodymyr Zelenskyy's warning that if the conflict is frozen now, Russia could restore its military potential by 2028.
"If we follow such a dangerous scenario, the level of propaganda in Russia will only grow over these four years. Hatred toward Ukraine, other European countries, and other nations will increase. Russian ultra-nationalist, fascist, and revanchist rhetoric will become even more toxic. Under these conditions, does anyone truly believe that only Ukraine will be under the threat of a new aggression in 2028?" - Kuleba stated.
He emphasizes that only a devastating defeat can sober Russia. Kuleba reminds that Russia's goals are much broader than just Ukraine, and only together can the countries of the civilized world avoid the worst scenario.
What Zelenskyy said
On October 5, during his address at the European Political Community summit, President Volodymyr Zelenskyy called for not allowing a frozen conflict.
He warned that in such a scenario, Russia could attack not only Ukraine but other countries as early as 2028.