Zelenskyy calls to prevent war 'freezing': Otherwise critical moment to appear in 2028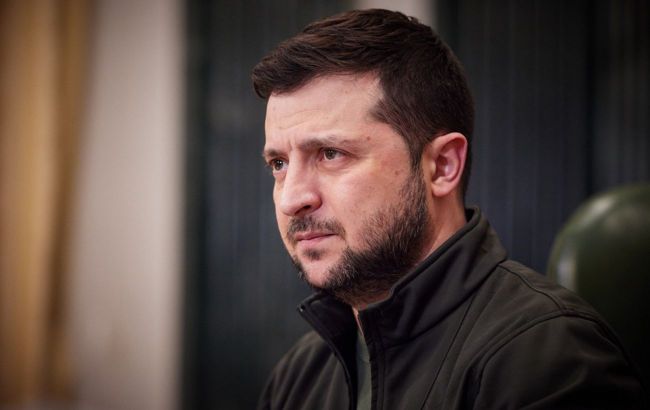 Ukrainian President Volodymyr Zelenskyy (Photo: RBC-Ukraine, Vitalii Nosach)
It is essential not to allow a "freeze" in the war with Russia against Ukraine; otherwise, the aggressor country might restore its military potential by 2028 and attempt to attack other nations, according to Ukrainian President Volodymyr Zelenskyy at the European Political Community summit.
Zelenskyy emphasized that Russia is considering various scenarios for the coming years, one particularly dangerous.
The President stressed that if there is any pause or freezing of the situation in this aggression against Ukraine, there will be a new critical moment in 2028.
"If Russia is allowed to adapt now, by 2028, the Kremlin will be able to restore our broken military potential. Russia will have enough strength to attack countries that are the focus of Russian expansion. In addition to Ukraine, these are precisely the Baltic countries and countries with a Russian contingent. This is clear information from our intelligence," he said.
Zelenskyy added that Russia seeks opportunities to freeze the situation, adapt, learn from its mistakes, and prepare to move forward.
"Please remember that the most dangerous enemy is the one who has drawn conclusions and is prepared for the next blow based on these conclusions," he said.
The President emphasized that Moscow clearly outlines its ambition to seize more imperial space and will not allow Europe to become a space of free nations and working democracies.
At the same time, war is the primary instrument of Russia - a tool for subjugating or manipulating others.
Zelenskyy added that Russia has been trying to control its neighbors for decades by igniting wars and freezing conflicts. In particular, it caused pain to Moldova, tried to crush and divide Georgia, destabilize other parts of the Caucasus, suffocate Belarus, and is also trying to tear pieces from the body of Ukraine.
Risk of war freeze
Earlier, the advisor to the head of the Office of the President, Mykhailo Podolyak, emphasized that freezing the war would only lead to its resumption on a larger scale.
Meanwhile, military experts note that war freezing is theoretically possible, as the positions of both sides reject such a possibility.
More about forecasts for the war's end and how Ukrainian experts assess them - in the RBC-Ukraine article.