Russia's losses in Ukraine as of October 20: 1380 troops, 55 tanks, 120 armored vehicles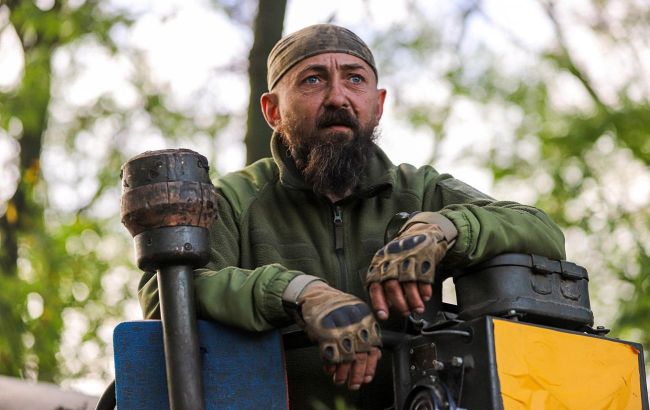 General Staff updates data on Russian losses in Ukraine (Getty Images)
Ukrainian Defense Forces eliminated an additional 1,380 Russian occupiers over the past day, bringing the total losses of Russian military personnel to approximately 292,060 soldiers since the beginning of the full-scale invasion. Ukrainian soldiers also destroyed an additional 55 tanks and 120 armored protected vehicles (APV) belonging to the enemy, according to the General Staff of the Ukrainian Armed Forces.
The cumulative combat losses of the enemy from February 24, 2022, to October 20, 2023, are estimated as follows:
Personnel: Approximately 292,060 (an increase of 1,380 eliminated).
Tanks: 47 (an increase of 55 destroyed).
APVs: 9,557 (an increase of 120 destroyed).
Artillery systems: 7,012 (an increase of 29 destroyed).
MLRS: 822 (an increase of 4 destroyed).
Anti-aircraft systems: 548.
Aircraft: 320.
Helicopters: 324.
Tactical UAVs: 5,326 (an increase of 8 destroyed).
Cruise missiles: 1,535 (an increase of 1 destroyed).
Ships/boats: 20.
Submarines: 1.
Vehicles and tankers: 9,370 (an increase of 33 destroyed).
Special equipment: 985.
Frontline situation
As of October 20, the situation on the frontlines remains intense. According to the morning briefing by the General Staff, there were 90 military engagements on the various fronts in the past day. Ukrainian Armed Forces continue to conduct offensive operations on the Melitopol direction, inflicting losses on the occupying forces in terms of personnel and equipment while wearing down the enemy along the entire front line.
The Ukrainian Defense Forces' aviation carried out strikes on a command center and launched 13 strikes in areas with a concentration of enemy personnel, weaponry, and military equipment. Additionally, they launched four strikes on the enemy's anti-aircraft missile systems. Ukrainian defenders also managed to destroy four tactical-level reconnaissance UAVs operated by the enemy.
Furthermore, Ukrainian missile troops targeted an enemy command center, two areas with a concentration of enemy personnel, weaponry, and military equipment, two heavy flamethrower systems with thermobaric rockets TOS-1A Solntsepyok, and 13 enemy artillery systems.