Russia's attack damages nearly 30 cultural heritage sites in Odesa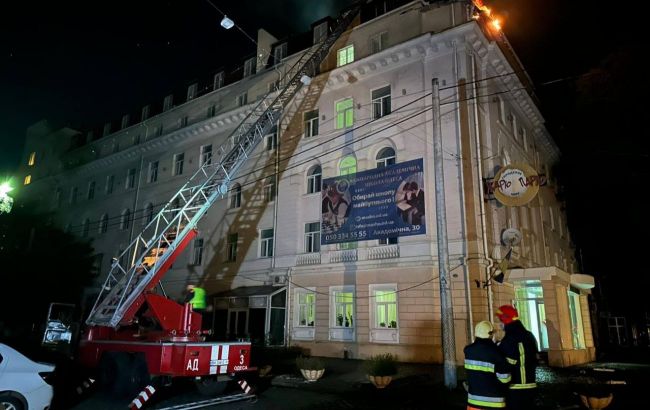 In Odesa, nearly 30 cultural heritage sites have been damaged due to the attack by Russia (Photo: OC South)
"As a result of Russia's missile attack on the night of August 14, nearly 10 blocks of historic buildings in the Central Historic Area of Odesa have been damaged. In particular, the production buildings of the Odesa National Academic Opera and Ballet Theater were damaged," the statement said.
Upon inspection, the survey commission determined that cracks appeared on brick structures near windows due to the Russian shelling, and the exterior plaster decoration of the facade had come off.
Furthermore, in some premises, glass was shattered and window frames were damaged due to the explosive shockwave. However, the concrete and load-bearing elements of the building remained largely intact.
Moreover, around 30 cultural heritage sites in Odesa suffered damage (mainly shattered glass in window openings, destruction of interior and exterior decorations, and damaged window frames).
Among them are architectural landmarks: the dormitory of the Odesa College of Arts named after Dankevych, the Museum of Ukrainian Book of the Odesa Universal Scientific Library named after M. Hrushevskyi, and five educational buildings of the Ushynsky Pedagogical University.
Combined strikes on Odesa
Russian forces conducted another air attack on Ukraine last night, and alarms were sounded in many regions. The Ukrainian Armed Forces were alerted about the threat of enemy strikes using ballistic missiles and kamikaze drones.
Later, a series of explosions rocked Odesa. They occurred periodically and continued almost until dawn. According to the Odesa Regional State Administration, the consequences of the enemy attack included fires caused by the debris of the downed targets and three people were injured.
More details about the attack by Russian occupiers on Odesa on the night of August 14 can be found in the RBC-Ukraine article.