Russia risks dividing its forces as it seeks to prevent Ukrainian breakthrough, British intelligence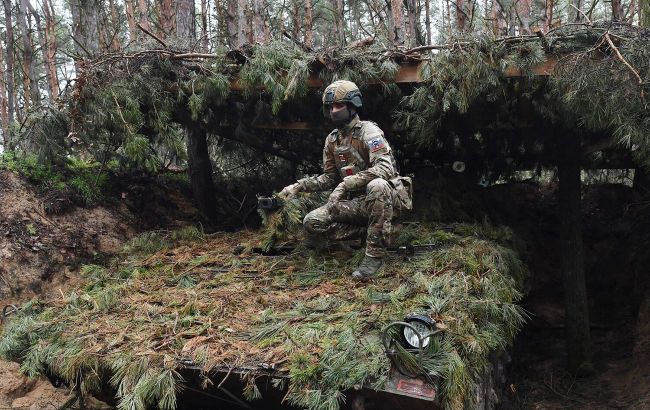 Photo: Russia risks dividing its forces on the front (Russian media)
Russian occupiers are not giving up their attempts to halt the Ukrainian counteroffensive in the south. However, the invaders risk dividing their own forces, considers the UK Ministry of Defense.
As intelligence reports, Ukrainian forces on the Orikhiv direction in the Zaporizhzhia region (the General Staff of the Armed Forces of Ukraine calls it Melitopol direction) have reached the main line of Russian defense.
At the same time, the occupiers, including units of the 58th Combined Arms Army and the Russian Airborne Forces, continue their own offensive in the Kupiansk area.
Intelligence believes that Russian forces are likely trying to divert Ukraine from its counteroffensive, thereby forcing it to divide its forces between the Melitopol and Kupiansk directions. It is reminded that Russia made "modest gains" near Kupiansk since June.
"Russia risks dividing its forces as it seeks to prevent a Ukrainian breakthrough," the intelligence reports.
Battles in the Lyman and Kupiansk directions
The Russian occupiers intensified their offensive in the Kupiansk and Lyman directions. However, the Armed Forces of Ukraine are repelling enemy attacks.
According to the latest data from the General Staff of the Armed Forces of Ukraine, the occupiers do not intend to break through the defense of our troops, so they continue their assaults. British intelligence suggests that in light of the success of the Ukrainian Armed Forces in the south, Russian occupiers may intensify their offensive in the Kupiansk-Lyman direction over the next two months.
In addition, the Minister of Defense of Ukraine, Oleksii Reznikov, stated that Russian forces have achieved certain successes near Kupiansk. However, the occupiers may find themselves encircled if the Ukrainian Armed Forces advance in the Bakhmut direction.