Russia restricts vessel traffic through the Kerch Strait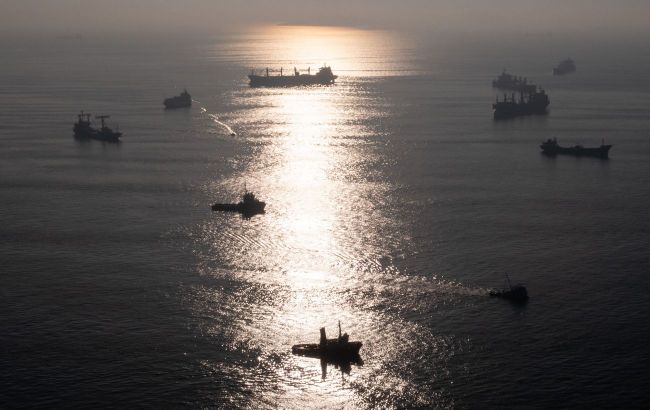 Russia restricts vessel traffic through the Kerch Strait (Getty Images)
Today, the Russian government implemented restrictions on the movement of vessels through the Kerch Strait. This decision was announced by the Ministry of Defense of Russia, as Moscow's propagandist media TASS reports.
According to the statement, both underwater and surface vessels, as well as aircraft, are now subject to limitations while passing through the Kerch Strait.
An exception to these restrictions applies only to vessels traveling through the Kerch Strait during daylight hours using recommended routes in transit or heading to local ports.
An inspection zone has been established for vessels departing from the Black Sea.
Panic in the Kerch Strait region
The Kerch Strait region has experienced extraordinary events in recent days. The Crimean Bridge has been subjected to multiple air alarms, leading to its closure on several occasions and preventing ships from passing through.
On July 17, explosions occurred on the Crimean Bridge, resulting in damage to the road surface.
RBC-Ukraine's sources in the Security Service of Ukraine (SBU) asserted that the cause of these explosions was an attack by surface drones, organized jointly by the SBU and the Naval Forces.