Russia relocated ships to Azov Sea after the attack on 'Minsk'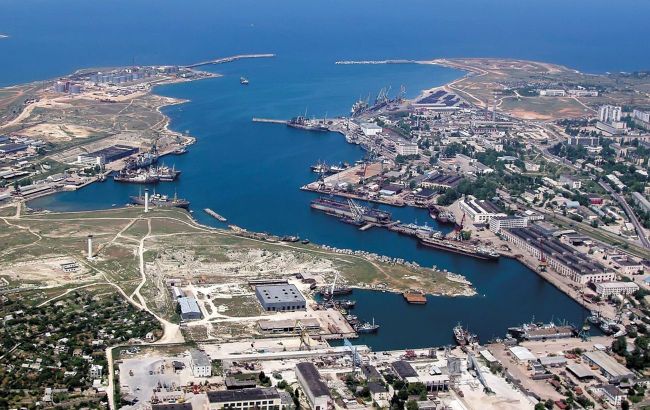 Russia has reportedly redeployed three amphibious assault ships to the Azov Sea (photo: Russian Media)
Russia has relocated three large landing ships to the Azov Sea after the landing ship "Minsk" and a submarine were reportedly struck in the port of Sevastopol, according to Dmytro Pletenchuk, a spokesperson for the Ukrainian Navy.
"These processes related to the liberation of our territory will continue. It's noteworthy that today, for some reason, Russian occupiers have relocated three large landing ships from the Black Sea to the Sea of Azov," said the spokesperson.
According to him, the damaged "Minsk" cannot be restored due to the nature of the damage and its "rather advanced age."
"This large landing ship was a participant in the so-called 'Syrian Express,' meaning it supplied weapons and personnel, addressing logistical issues for Russia's Syrian group," Pletenchuk explained.
Night attack on Sevastopol
On September 13, explosions were reported in the temporarily occupied city of Sevastopol. Later, the Ministry of Defense of the Russian-controlled territory claimed that about 10 cruise missiles had supposedly struck the S. Orjonikidze Ship Repair Plant.
Shortly afterward, it became known that a large Russian landing ship and a submarine named "Rostov-on-Don" had been affected.
Today, Special Operations Forces have revealed details about the attack on Sevastopol and the Russian ships.