Russia recruiting Serbs for war in Ukraine: Media uncovers details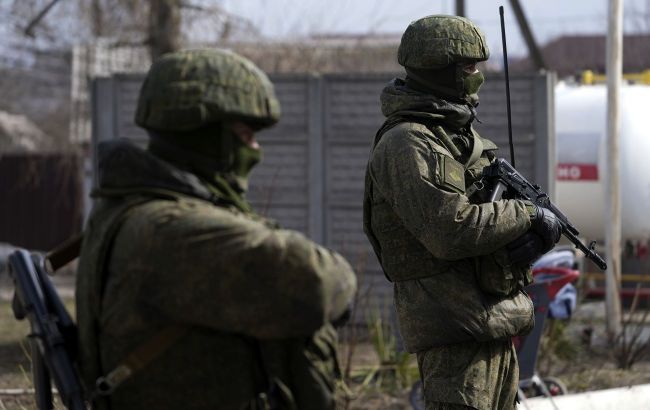 Illustrative photo (Photo: Getty Images)
The media has learned how the Russian authorities are trying to recruit several hundred Serbs to participate in the war in Ukraine, according to the BBC.
Media reports reveal that the Russian government is attempting to recruit several hundred Serbs to participate in the war in Ukraine. This information was initially reported by the French a specialised daily Intelligence Online in August of this year.
Who is behind the recruitment
Davor Savicic, a citizen of Serbia who had previously formed a Serbian unit within the Wagner Private Military Company in 2014, is involved in the recruitment effort. Fontanka reported in 2016 that Davor Savicic, with the call sign "Volk" ("Wolf"), was an old comrade of the Wagner PMC commander Dmitry Utkin, known as Wagner.
At the time, Savicic denied any connection to the Wagner group and claimed to be involved in construction in Khimki.
According to the material, Savicic has stated that he is ready to form a full-fledged Serbian brigade within the 106th Tula Airborne Division of the Russian Armed Forces by the fall of 2023, with up to a thousand Serbian citizens participating.
"We are currently officially signing contracts with the Ministry of Defense, going through the Krasnogorsk military commissariat. We immediately send people to the Ryazan training ground, and after training, the guys work on the Luhansk front. I want to invite both Russians and Serbs. The unit exists and will work," said Savicic.
On the other hand, Serbian sniper Dejan Beric reveals that Serbs being recruited into the Russian army apply for Russian citizenship.
"The guys come here; we meet them. They go straight to the military commissariat, sign contracts, and apply for Russian Federation citizenship. It's not just Serbia; it's the whole former Yugoslavia. But there are the most volunteers from Serbia in the Russian army," Beric stated.
The process of enlisting Serbs into the Russian army
According to the BBC, the scheme for recruiting Serbs was devised by the authorities of the Moscow region, allegedly led by a former Federal Security Service officer.
Recruited Serbs arrive in Russia and settle in temporary housing near a ski stadium in Krasnogorsk. A special notary prepares their documents for the local military commissariat, and contracts with the Russian Ministry of Defense are then formalized in Korolev.
Sources in the publication claim that the head of the regional security department of the Moscow Region, Roman Karatayev, who proposed the scheme to Governor Andrey Vorobyov, came up with this plan. Karatayev has been working in the Moscow regional government since 2014 and previously served in the FSB.
Recruitment of Serbs
Previously, photos of alleged Serbian fighters who had arrived in the Zaporizhia region appeared on the Russian social network "VKontakte." Later, Serbian authorities began investigating the information regarding their citizens' possible involvement in the war against Ukraine.
In response, Serbian President Aleksandar Vucic called on Russia to stop recruiting Serbs for the war against Ukraine.