Russia postpones mobilization, recruiting foreigners for war, British intelligence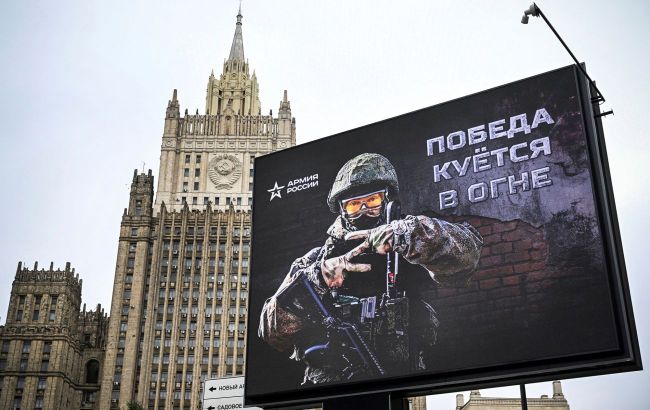 Photo: Russians recruit foreigners for the war against Ukraine (Getty Images)
The Kremlin is trying to avoid mobilization ahead of the presidential elections in Russia. To do this, foreigners are being recruited for the war against Ukraine, reports the British Ministry of Defense.
British intelligence noted that at the end of June, online advertisements for service in the Russian army were spotted in Armenia and Kazakhstan. Foreigners were offered 495,000 rubles ($5,140) as initial payment and a salary of 190,000 rubles ($1,973).
Recruitment of ethnic Russians was carried out in the Qostanai region in northern Kazakhstan. Russia has also been recruiting migrants from Central Asian countries since May 2023, promising expedited citizenship and salaries of up to $4,160.
Intelligence reminded that passports were confiscated from Uzbek migrant construction workers in Mariupol upon arrival, forcing them to join the Russian army.
It is known that there are at least 6 million migrants from Central Asia in Russia, whom the Kremlin considers potential recruits.
"Russia likely wishes to avoid further unpopular domestic mobilization measures in the run up to the 2024 Presidential elections. Exploiting foreign nationals allows the Kremlin to acquire additional personnel for its war effort in the face of mounting casualties," the summary said.
Mobilization in Russia
Last autumn, Russia conducted a so-called partial mobilization. In some regions, this decision by the Kremlin sparked protests and led to attacks on military recruitment offices.
In addition, in Russia, against the backdrop of battlefield losses, there have been efforts to reform the army. Among other things, Russians will now be sent draft notices online. In April of this year, Russian dictator Putin signed a law on electronic draft notices in Russia. This law also prohibits Russians from leaving Russia after receiving a draft notice.
Furthermore, according to Russian media, Russia plans to create a registry of conscripts by the fall draft period, and millions of rubles have been allocated for this project.