Russia may be without a ship if keeps firing - Zelenskyy on continuous attacks on ports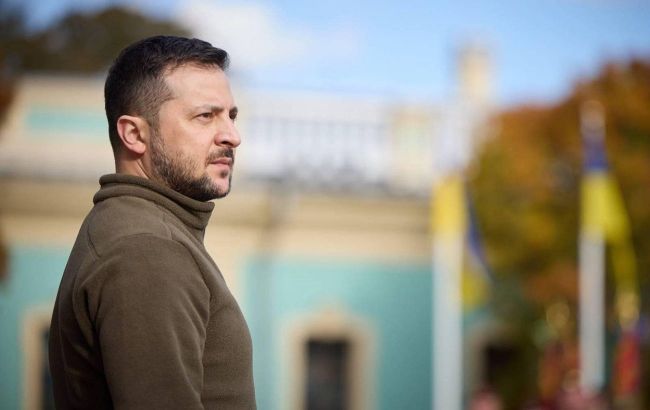 Volodymyr Zelenskyy, President of Ukraine (Photo: facebook.com/navy mil gov ua)
In an interview with Latin American media, Ukrainian President Volodymyr Zelenskyy stated that Russian ships could face destruction if the Kremlin continues its assaults on Ukrainian ports, according to La Nacion.
Zelenskyy highlighted that Russia's blockade of the Black Sea, including Ukraine's territorial waters, requires Ukraine to assert its right to import and export goods within its territorial waters.
"If Russia continues to dominate its territory in the Black Sea and blockading, firing missiles, then Ukraine will do the same, which is a fair protection of our chances. If they keep firing, we don't have as many weapons, but if they keep shooting, by the end of the war, they may be without a ship. And this is what we want to show you," emphasized Zelenskyy.
He stressed that the occupiers cannot win at present and are attempting to corner Ukraine by employing weapons and violence. Consequently, Ukraine will respond to any attacks on civilian populations and vital "grain corridors".
Zelenskyy underlined that Russia is pursuing a policy of colonizing the Black and Azov Seas, but it does not have the authority to dictate what Ukraine can produce and export.
Attacks on Ukrainian ports
Russia declared its withdrawal from the "grain deal" a few weeks ago, which allowed for the export of Ukrainian foodstuffs through the Black Sea.
Following this move, the aggressor state significantly escalated its strikes on Ukrainian territory, including maritime and river ports. In the span of nine days, the adversary obliterated around 180,000 tons of Ukrainian grain.
Subsequently, surface maritime drones targeted a large Russian amphibious ship and a tanker in the Kerch Strait.