Russia luring veterans of Wagner PMC to return to war in Ukraine – NYT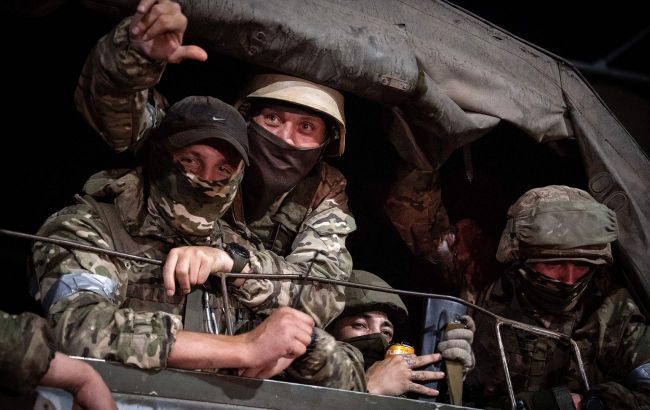 Photo: Russia is luring veterans of Wagner PMC to return to war in Ukraine (Getty Images)
Russia is trying to recruit veterans of the Wagner PMC to return to the war in Ukraine, according to the New York Times.
According to former fighters of the group and military bloggers, the Russian Armed Forces are stepping up their efforts to recruit veterans of the Wagner PMC as the Kremlin tries to avoid another mobilization and save some combat potential of the forces after the mutiny and death of mercenary leader Yevgeny Prigozhin.
Thus, according to the outlet, four former Russian prisoners who fought with the Wagnerites in eastern Ukraine said they had received calls and messages in recent weeks offering new military contracts, which confirms recent reports by Russian military bloggers.
In addition, three former fighters said they were specifically called upon to join the Rosgvardia.
"Wagner is officially becoming a unit of Rosgvardia. The entire structure, methods of work and commanders remain the same," the NYT quotes the text of a letter received by a former Wagner member.
At the same time, the newspaper notes that the authenticity of the message could not be verified, but it came amid broader efforts by the Rosgvardia to present itself as the successor to the Wagner PMC, which at its peak numbered tens of thousands of fighters on three continents.
Wagner's mercenaries in Ukraine
According to British intelligence, after the alleged death of the leader Yevgeny Prigozhin, hundreds of militants previously associated with the Wagner group began to relocate to Ukraine individually and in small groups to participate in the war as part of various Russian units.
Illia Yevlash, the head of the press service of the Operational Command East of the Armed Forces of Ukraine, reported that Wagner mercenaries are present on the territory of the Operational Command East of the Armed Forces. Some of the mercenaries are now renegotiating contracts with the Russian military and returning to Ukraine from Belarus.
Institute for the Study of War noted that mercenaries could again become a serious threat to the Ukrainian Armed Forces by moving under the command of the Rosgvardia.