Russia intensifies militarization of history, British intelligence reports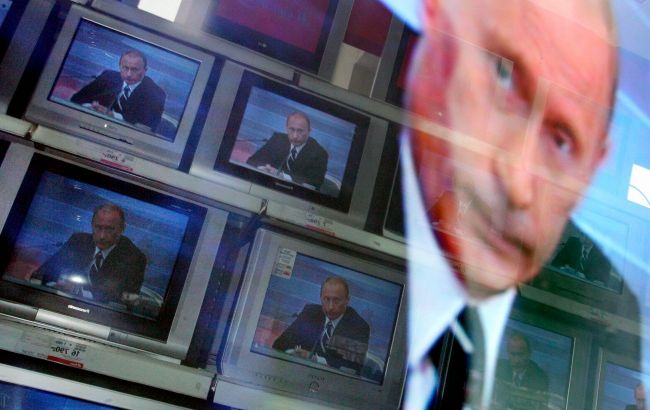 Russia intensifies the militarization of history and instills anti-Western sentiments in the population (Photo: Getty Images)
The Russian Federation is intensifying the militarization of history and instilling anti-Western sentiments among its population, according to British intelligence.
About the historical unity of Russians and Ukrainians
Recently, the State Archive Agency of Russia published a collection of documents titled "On the historical unity of Russians and Ukrainians." The compilation begins with an article by dictator Vladimir Putin on this topic, published in July 2021. Following that is the Kremlin leader's address regarding the situation in Ukraine, declared on February 21, 2022, shortly before his criminal invasion.
"The book features 242 documents ranging from the 11th century to the 20th century, which are used to justify the Kremlin's current policy and support the claim that foreign subversion turned Ukraine into 'anti-Russia,'" the statement reads.
About the history of Russian-Polish relations
Also, last week, Deputy Chairman of the Security Council Dmitry Medvedev published an article on the history of Russian-Polish relations. In it, he accused Poland of aggressive "Russophobia" and warned the country that it could allegedly lead to the "destruction of Polish statehood." According to him, Russia and Belarus are "able to provide an adequate military response if necessary."
Russia intensifies the militarization of history
"The weaponisation of history by the Russian leadership is intensifying, aimed at inculcating anti-westernism in the minds of the Russian population and intimidating its immediate western neighbours" the intelligence adds.
Russia's propaganda
It is worth explaining that the Russian Federation actively engages in spreading its propaganda not only within its territory. Terrorists spend millions of dollars on disseminating propaganda in the occupied Ukrainian territories and many countries worldwide.
Terrorists have repeatedly tried to cynically distort the history of Ukraine, including attempting to pollute the minds of Ukrainian children currently living under occupation.