Russia increased number of missile carriers in the Black Sea: What is known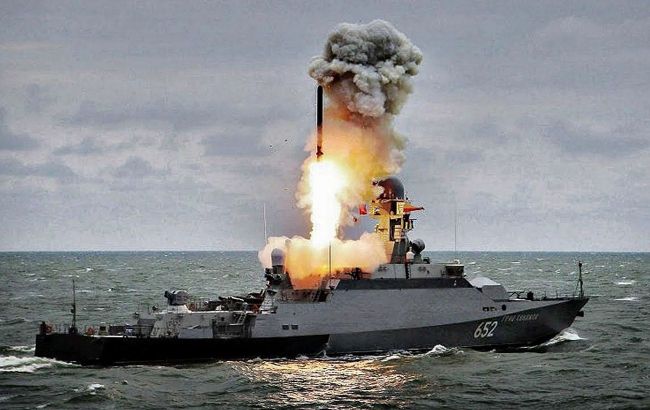 Russia added more missile carriers to the Black Sea on August 31 (Photo: youtube)
Russian occupiers have increased the number of missile carriers in the Black Sea by two more units as of 10:30 a.m. on Thursday, August 31. The total salvo of Kalibr missiles compared to the morning has tripled, according to the Telegram channel "Odesa. Official."
"An additional frigate and one more small missile ship have been deployed for combat duty. The total salvo of Kalibr missiles is now 24," the message reads.
Currently, the level of missile threat has been elevated.
"Pay attention to air alarm signals. React promptly," warned the Telegram channel.
Earlier in the morning, the Operational Command South reported that the enemy's naval group was deployed in 14 units: 13 in the Black Sea and 1 in the Sea of Azov. The surface missile carrier equipped with 8 Kalibr missiles, which the enemy brought to its base at night, has been put on combat duty in the Black Sea again.
Shelling of Ukraine on August 30
During the night of August 30, Russian forces launched 28 missiles and 16 drones against Ukraine. In particular, X-101/X-555/X-55 missiles were launched from 11 Tu-95MS strategic aviation aircraft from the Caspian Sea and the Engel's region. The air defense forces shot down all 28 rockets and 15 out of 16 UAVs. This attack became the most extensive assault on Kyiv and the surrounding region since the spring. Two people were killed, and three were injured.
For more details about the attack - in the material by RBC-Ukraine.