Russia gathers new assault units on Lyman-Kupiansk front: Ukrainian military assessment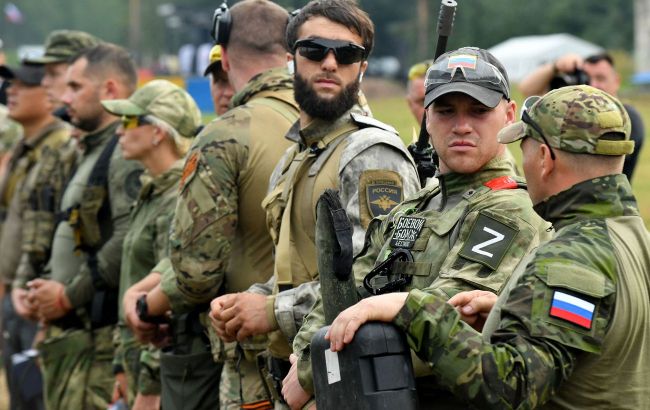 Russia gathers new assault units on Lyman-Kupiansk front (Getty Images)
Russians are gathering new forces to attack the Lyman-Kupiansk front. However, their quality remains low, according to the spokesperson of the Eastern Military Group of the Ukrainian Armed Forces Illia Yevlash.
"There are still some forces there that can be effectively used. However, new recruits are being gathered from those they managed to gather. I cannot say that their quality is high," the statement reads.
According to him, the enemy is completing the preparation of its 25th army there and is also forming assault units that will be used in an attempt to break through Ukrainian defenses. Yevlash notes that Ukrainian forces are constantly strengthening and expanding mine and explosive barriers.
The situation on the Lyman-Kupiansk front
Yevlash reports that the Russians have currently abandoned the tactic of frontal assaults near Lyman and Kupiansk.
"At the moment, we do not observe any combat clashes, but artillery is being actively used. The enemy fired at our positions 556 times over the past day," Yevlash said.
The Russians also used aviation 11 times. They are using artillery at the maximum range to make it harder for Ukrainian UAV crews to hit them. However, the Ukrainian Armed Forces manage to detect and destroy enemy targets.
Fighting near Kupiansk
Over recent months, Russian forces have intensified their advance along the Lyman-Kupiansk front line. UK intelligence suggests that considering the success of Ukrainian defenders in the south, the aggressors may strengthen their offensive in the Kupiansk-Lyman direction.
Ukrainian military reported that the Russians attempted to form a strike force but lacked the necessary equipment.
Military experts note that the enemy's advance in the Kupiansk-Lyman direction has effectively halted. It is likely that the occupiers were not prepared for offensive actions.