Russia faces a defense industry deficit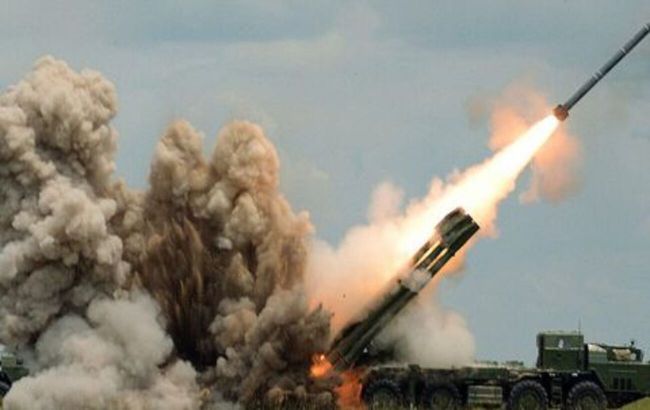 Tornado-S missile (Photo: defence-ua.com)
According to Bloomberg, a recently manufactured Tornado-S missile by the Russians, discovered by Ukrainian soldiers, suggests that the adversary is running low on supplies of some advanced weaponry.
The finding with a late production date indicates that the Russians are under pressure and are compelled to launch missiles fresh off the production lines.
Amid intense battles, the supply of ammunition and modern weaponry, including precision missiles and rocket projectiles, remains critically important for both sides.
"Russian defense companies are forced to adapt to a new reality, often having to lower their technical standards and employ tactics to bypass sanctions," noted Maria Shagina, an expert in economic sanctions at the International Institute for Strategic Studies.
Update
Tornado-S missile
The missile discovered in the northern part of the Sumy region in June was launched from the MLRS Tornado-S. According to markings on the casing, the projectile was manufactured on May 19. As StateWatch claims, these types of munitions usually undergo several months of testing before appearing on the frontlines.
"The casing also displayed an unusually close expiration date of September 12th of this year, which, according to StateWatch, is another potential indication that Russian manufacturers are cutting corners to expedite rocket delivery to the frontlines," the media adds.
Since the missile did not explode, experts were able to examine its motherboard and other components, which, in turn, did not conform to the expected specifications. Some parts were manually soldered, and the components were produced by both Russian and American companies, including Altera Corp. and Analog Devices Inc., which belong to Intel Corp.
The aforementioned companies stated that they do not sell their "goods" to Russia and adhere to all sanctions. Analog, on its part, pledged efforts to combat unauthorized resale but noted that completely stopping such deliveries is extremely challenging.
The media adds that it is unknown when Russia imported the components, as it could have obtained them either by bypassing sanctions through intermediaries in third countries or by removing microchips from household appliances, such as washing machines.
Inconclusive evidence
A Western intelligence representative, speaking on condition of anonymity, cautioned against excessive speculation due to the rushed production of the Tornado-S missile. However, he sees broader signs that Russia is facing an armament shortage on the battlefield. He specifically recalled Defense Minister Sergey Shoygu's recent visit to North Korea.
Budget increase
As the media states, Ukraine's allies have heightened their focus on countering sanctions evasion. For instance, on August 8th, Britain announced a new sanctions package aimed at the Russian military-industrial complex, including companies in Dubai, Slovakia, Switzerland, and Turkey.
The Russian military-industrial complex relies on Western technologies, and we see this even in recently manufactured Russian ordnance. Therefore, it is important for countries that have imposed sanctions to pay special attention to compliance with laws and strict accountability," stated Hlib Kanevsky, Chairman of StateWatch.