Russia drops unknown explosive device in the Black Sea - Defense Forces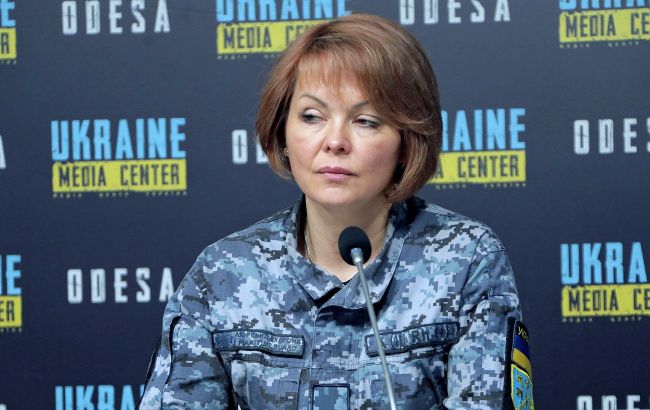 Natalia Humeniuk, the Head of the United Coordinating Press Center of Security and Defense Forces of the South of Ukraine (Getty Images)
Russia has intensified its tactical aviation in the Black Sea waters. Today, they used an unknown explosive device, according to the Head of the United Coordinating Press Center of Security and Defense Forces of the South of Ukraine, Natalia Humeniuk.
According to her, there was relative calm of enemy aviation in the waters for several days. However, today, Russia launched attacks.
"For several days we have not observed any approach to the sea lanes and the dropping of unknown explosive devices. Today, it intensified, and four unknown devices were dropped, evidently attempting to harm civilian navigation and discredit the Armed Forces of Ukraine," stated Humeniuk.
Situation at the Black Sea
Two Russian missile-carrying frigates were spotted in the Black Sea, which the enemy put on combat duty on October 23.
Russian ships, probably fearing new attacks, began to leave the waters of the temporarily occupied Crimea less often.
Later, it became known that Russia had moved 14 ships to Novorossiysk after an attack on its headquarters.
Russian occupiers practically do not use Sevastopol bays for their ships. At the same time, they remain dependent on them.