Russia deploys submarine missile carrier at Sea, threat level high, Defense Force spokesperson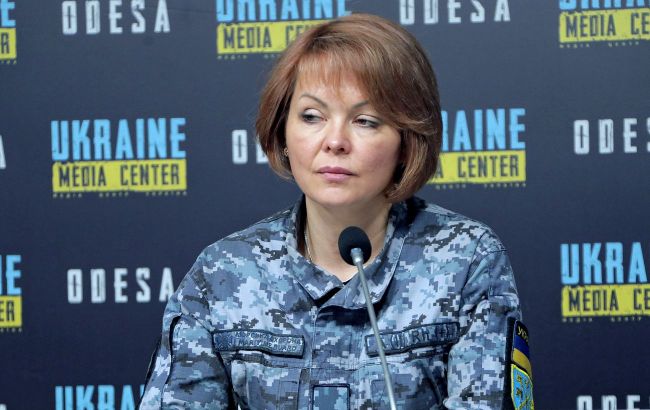 Natalia Humeniuk, Head of the United Coordinating Press Center of Security and Defense Forces of the South of Ukraine (Photo: Getty Images)
The level of threat of missile strikes on Ukraine remains high. Russia has deployed a submarine carrying cruise missiles in the Black Sea, informs Natalia Humeniuk, Head of the United Coordinating Press Center of Security and Defense Forces of the South of Ukraine, during a televised marathon.
She noted that on the evening of August 19th, the Russians brought a submarine missile carrier into the Black Sea. It is equipped with four Kalibr missiles.
According to her, these maneuvers by the occupiers are aimed at depleting Ukraine's air defense.
"There are currently 9 ships in the Black Sea, including one missile carrier, a submarine. One ship is monitoring the situation in the Black Sea. We assess the missile threat as a high-level threat because launches from a submarine are difficult to detect by air defense systems. This means that we need to respond very quickly to air raid signals," said the spokeswoman.
Strike on Chernihiv
Yesterday, on August 19th, powerful explosions occurred in Chernihiv during an air raid alarm. Local authorities confirmed that the occupiers launched an 'Iskander' missile at the city center. Many people were in the area at the time of the attack.
As a result of the attack, the drama theater, square, courthouse, Chernihiv Regional State Administration building, shops, and other public institutions were damaged. 148 people were injured, including seven fatalities.
Read all the details of the cynical Russian attack in the material by RBC-Ukraine.