Russia deploys ship with Kalibr missiles in Black Sea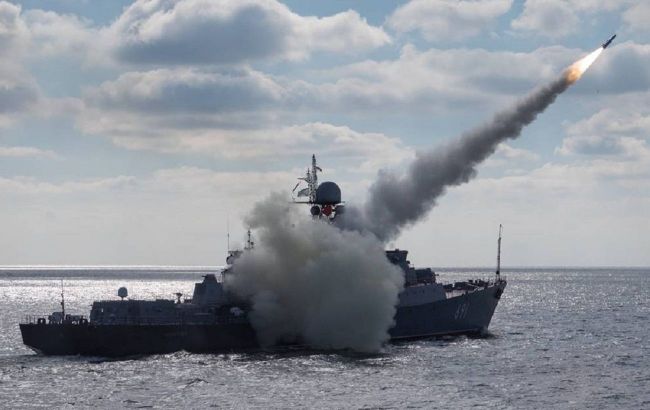 Russia deploys a ship with Kalibr missiles in the Black Sea (photo: screenshot from video)
In the Black Sea, one Russian surface missile carrier has been detected, which occupiers have deployed for combat duty. It concerns a small missile ship of the "Buyan-M" project, states the Southern Ukrainian Defense Forces on the Telegram channel.
As military officials have noted, this vessel may be equipped with 8 Kalibr missiles.
The statement emphasizes that the level of missile threat remains consistently high.
"Air alarm signals are mandatory for response. Forewarned means armed," the announcement stated.
Prior to this, the command of the Air Force of the Armed Forces of Ukraine late in the evening warned of missile danger in the Zaporizhzhia, Dnipropetrovsk, Poltava, and Kharkiv regions. After midnight, such threats were canceled, but residents of the Sumy region were cautioned about the danger of enemy missile attacks.
How many missiles remain in Russia
As reported by RBC-Ukraine, Major General Vadym Skibitskyi, a representative of the Main Intelligence Directorate of the Ministry of Defense, revealed that Russia currently possesses at least 585 missiles (excluding the Kh-22) capable of firing at distances exceeding 500 kilometers, which are most commonly used by occupiers to target various regions of Ukraine.
He also noted that in August, Russians plan to launch approximately 118 missiles, including Kinzhal, Iskander-M, Iskander-K, Kalibr, Kh-101, and modified Kh-22 (Kh-32).
Earlier, the Head of the Office of the President of Ukraine, Andriy Yermak, announced that the missiles used by the Russian military to attack Ukraine on the night of August 15 were manufactured in April and contained 30 foreign microchips.